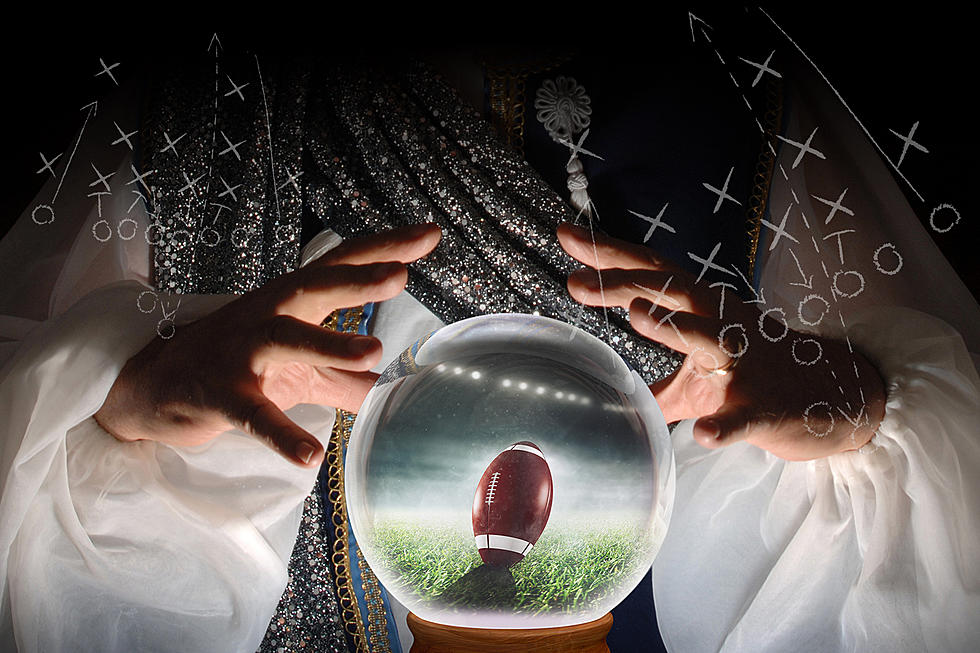 KOOL Football Schwamee Vs. Northland Sports Page Pro Football Picks
jgroup / TSM Duluth
Listen each week to Chris Allen on the Most Music Morning Show on KOOL 101.7 Thursday morning as the KOOL Football Schwamee talks about the hottest football games of the week. Then check out the rest of his picks for the weekend right here on this page. We will also have the pro football picks for the Brian and Dave from the Northland Sports Page, which is heard from 10 am to noon Saturdays on our sister station the FAN 106.5 FM/560 AM.
We will keep track of their wins and losses. Each person is trying to win "The Old Football Trophy".
This week's key games
It's Thanksgiving week and things are exciting in the standings. After whipping everyone two weeks ago Brian fell behind by a couple of games, but it was a week of upsets. Look for Brian (last year's champ) to get back on track. Dave came in just below .500 for the week so that dropped him from 1st  to 3rd this week.  Schwamee had a stellar week going 11-4 and picked half of the upsets, that was the difference. He pulls in to first but only by 2 games, not enough to trash talk yet.
The games to watch, in my opinion, there are a lot of dogs this week. The only one on Thanksgiving worth watching is Las Vegas vs Dallas. Dallas really needs the win.
Tampa plays Indianapolis, Carson has that team working on all pistons and should be a good game since Indy is at home.
The Rams go into Green Bay. Mathew Stafford has never won against Aaron Rodgers, but Rodgers has turf toe, will it make a difference? Stafford is with a better team, and they have had a week to prepare. Should be a good one.
Minnesota is in SF, Vikings coming off of two hot wins, should be another game down to the wire.
Picks standings
Schwamee:102-62-1
Dave:99-65-1
Brian:100-64-1
Here Is The Schedule:
Thanksgiving Games:
Chicago Bears Detroit Lions
Las Vegas Raiders Dallas Cowboys
Buffalo Bills New Orleans Saints
Sunday Day Games
Atlanta Falcons Jacksonville Jaguars
Carolina Panthers Miami Dolphins
New York Jets  vs Houston Texans
Philadelphia Eagles  vs New York Giants
Pittsburgh Steelers  vs Cincinnati Bengals
Tampa Bay Buccaneers  vs Indianapolis Colts
Tennessee Titans  vs New England Patriots
Los Angeles Chargers  vs Denver Broncos
Los Angeles Rams  vs Green Bay Packers
Minnesota Vikings vs San Francisco 49ers
Sunday Night
Cleveland Browns vs Baltimore Ravens
Monday Night Game
Seattle Seahawks vs Washington Football Team
This week's picks
Brian -Detroit, Dallas, Buffalo, Atlanta, Houston, NE, Philly, Cincy, TB, Carolina, SF, LA Chargers, LA Rams, Baltimore, Washington
Dave -Chicago, Dallas, Buffalo, Cleveland, LA Rams, LA Chargers, Carolina, Cincy, Philly, NY Jets, Atlanta, NE, Washington, TB, SF
Schwamee - Dallas, TB, LARams, MN, Chicago, NO, Atlanta, Miami, Houston, Philly, Cincy, NE, LA Chargers, Cleveland, Washington