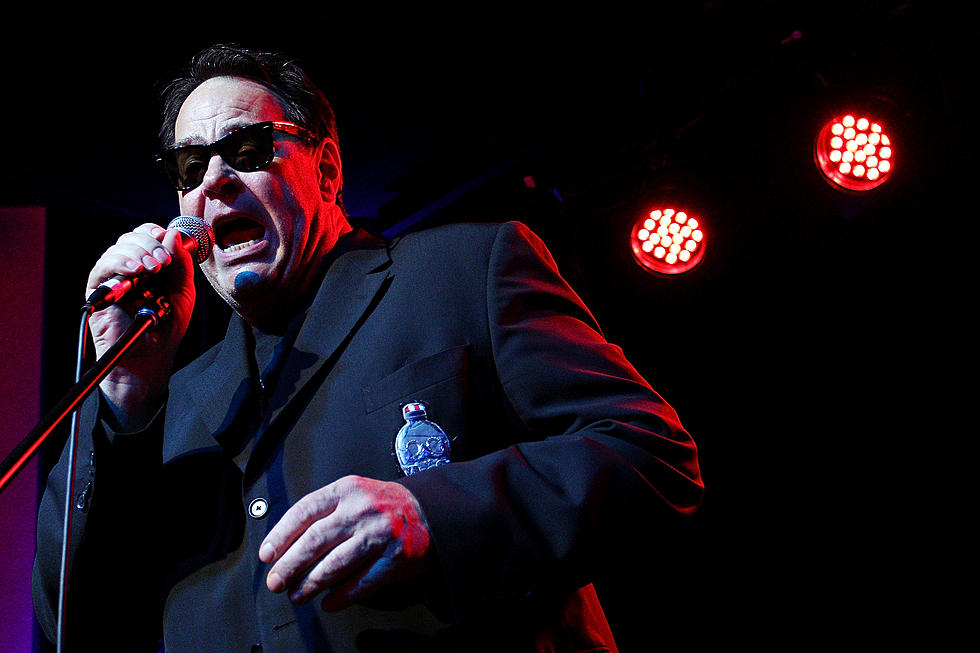 Why Is Dan Aykroyd Talking Ghosts and Paranormal?
(Photo by Lisa Maree Williams/Getty Images)
The Travel Channel (which should be known as the Paranormal Channel) has a new show and they picked a heavy hitter, who knows his stuff.
The show is called Hotel Paranormal. syfy.com reports that Dan Aykroyd is the narrator, and the show interested him because he is a huge believer in ghosts and the paranormal. In the first episode, they feature Frank Ramirez. He captured a poltergeist activity on his phone in his hotel room. When he leaves the hotel, the spirit attaches himself to Frank. Frank is then possessed by the spirit of a murderer and requires an exorcism.
In the syfy.com article, the Travel Channel said they picked Aykroyd because of his beliefs and because they think he is a great storyteller because he understands the terminology and can explain the story in simple terms for people to follow.
Dan Aykroyd is known for his role in the movie Ghostbusters. He told Yahoo! Entertainment that he has been around the Paranormal all his life. He said his great-great-grandfather used to be what was called a Mystic. In the early part of the Twentieth Century would witness and document several mediums in a small town outside of Buffalo, NY. He passed his notes to Aykroyd's Grandfather, then he passed it to his Father Peter Aykroyd Sr who wrote a book called A History of Ghosts.
It doesn't stop there. Dan Aykroyd says he has experienced several Paranormal events that have even happened to his wife. He told the story to Yahoo! Entertainment saying that he and his wife were in bed and they heard her bracelets shake a little and then they did a mini cyclone. He also made mention that the house he now lives in was once lived in by Cass Elliot, former Mamas and the Papas singer. Mama Cass supposedly had things happening there as well. Dan went on to tell a story of a spirit that got into bed with him and he felt a chill when it happened and he said he felt someone, but when he looked there was nothing there.
Enter your number to get our free mobile app
Haunted Places In The Twin Ports