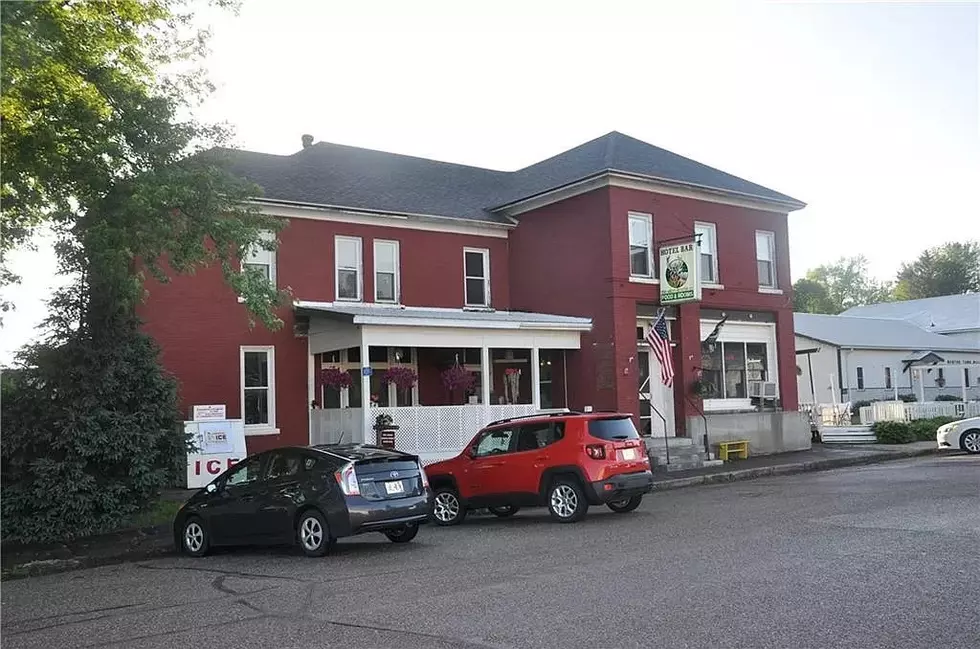 Haunted Hotel For Sale In Wisconsin
Julie Bahnub, Bahnub Realty, LLC/Osseo; WIREX MLS,MLS#: 1565713
Do you want a room with a ghostly good view? Do you want to saddle up to a bar with a spirit - and a spirit in hand? A haunted hotel in Wisconsin provides all of these things and more - and is for sale!
There are many unique things on the market right now, from houses to resorts, especially in our neck of the woods. A great example of this is a "floating" house that will be hitting the market soon in Duluth. It definitely isn't your average home for sale.
There is also the recent real estate listing in Minneapolis, which was in a very unique spot to say the least. The home is located right next to a century old grain elevator with a view from everywhere you look!
Needless to say, there are lots of beautiful, strange and amazing homes and places on the market right now. The best listing, in my opinion, is this epic hotel that is known for being haunted. It could be yours if you are into all things spooky and supernatural. Ha!
I kept hearing rumblings of this haunted spot and when I went on Zillow, I came across the listing! In the listing itself, it says both the owners and guests of the hotel have reported "supernatural activities" several times.
The property is sold as is which means that if you purchase this spot, the ghosts come along with it! A ghost hunting group in Minnesota even did some ghost hunting inside the spot and shared photos of what they say is a shadow person caught on camera.
Aside from the ghostly guests, the spot is 1800 square feet and has six hotel rooms. There is also a bar and grill inside the hotel, which has been updated. The hotel is modeled after a home, so it has a few large living rooms, a kitchen and a garage.
The Humbird Bar & Grill is located at N3041 King Street in Humbird, Wisconsin. It is up for sale for $279,900 bucks. If you are wondering why it is haunted, it was built in 1869, which means it has had a long and storied history.
Even the Airbnb listing for the property tells guests the spot is haunted! They hilariously have the spot titled "Humbird Hotel (and sometimes ghosts!)" as the title of their listing. Basically, if you stay here, you will never be alone! Tour this scarily amazing property below:
A Haunted Hotel In Wisconsin Is For Sale
Live Next To A Century-Old Grain Elevator In Minnesota