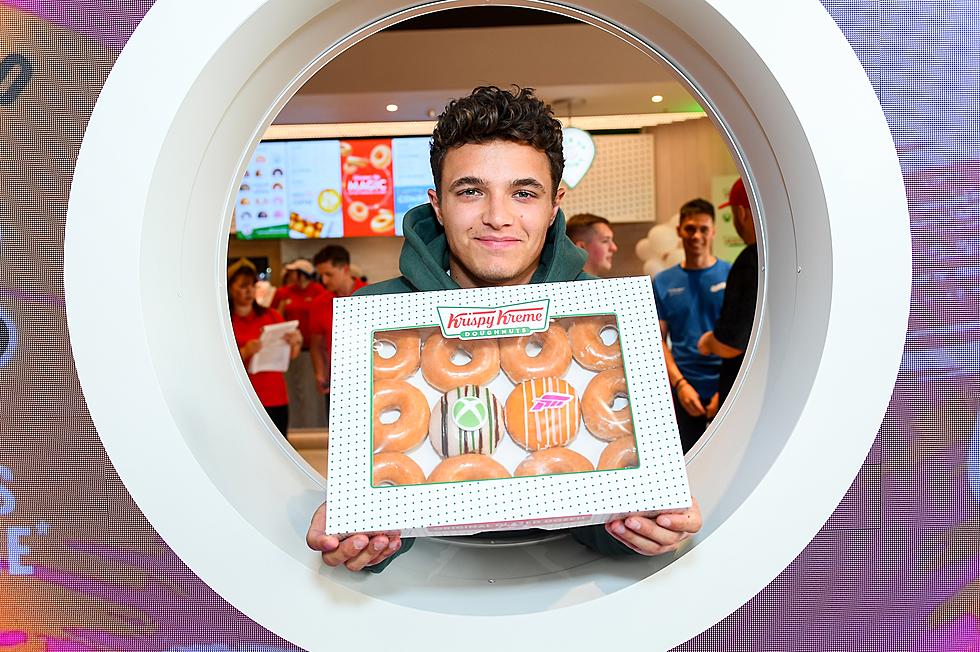 Sweet News: Krispy Kreme Offering One Year of Free Doughnuts for The Right Creative Advice
Looking for one doughnut aficionado. Credit: Photo by Joe Maher/Getty Images for Krispy Kreme
My (late) physician, Dr. Feelgood, always said I wasn't getting enough sugar in my diet. He often wrote me a prescription for doughnuts, freshly-made and still warm, if possible, and I've been following his sage advice ever since.
The previous paragraph was created by AI (artificial intelligence) and I apologize for sharing erroneous information. In reality, I eat doughnuts sparingly, but when I do a fresh Krispy Kreme gets the job done. Preferably glazed. They never get old.
Which is why a recent announcement by Krispy Kreme got my attention: "We are accepting applications for the new role of "Chief Doughnut Dreamer" to dream up and create the next Krispy Kreme doughnut with us. Our winner will join Krispy Kreme's Innovation Team at our headquarters in Charlotte, NC, to bring their doughnut to life AND receive a year of FREE doughnuts!" Say what? I have a sudden urge to drool.
One free year of doughnuts? If you day-dream about these sweet confections there might be a role for you in North Carolina, but you need to be creative, and doughnut-obsessed. Which probably describes at least half the population of America.
You have five days left to apply so get cracking. Here is the fine print, what Krispy Kreme is really looking for: "Our winner will be chosen based on a "recipe" of quality, creativity, and passion for Krispy Kreme doughnuts! Apply today thru 6/18.
1. Make a video sharing your dream flavor idea & showing off your love for Krispy Kreme.
2. Post it to Instagram or Twitter with #ChiefDoughnutDreamer and #Contest. Contest closes 6/18/23."
One little video? I can do that. Post it to social media? Check. What flavor or ingredients are missing in the current Krispy Kreme line-up? If you could wave a sweet-magic-wand, what insanely delectable confection would you whip up?
The clock is ticking. Your stomach is growling. Creative juices are flowing. Go for it.
Good luck!
A Pink Box Full Of The Legendary Voodoo Doughnut
Voodoo Doughnut got its start in 2000 in Portland, OR and has since expanded to six states with 13 locations. San Antonio and Denver will soon be opening the 14th and 15th locations.