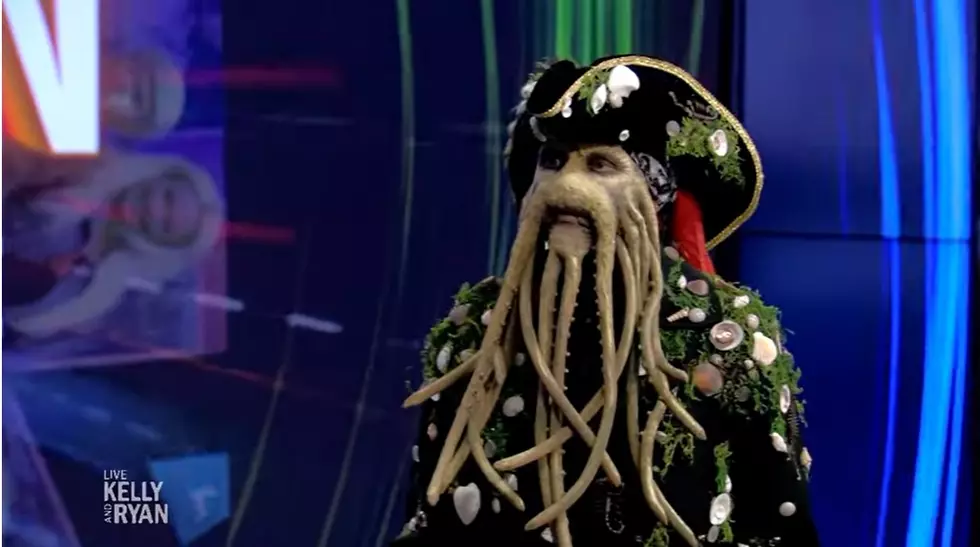 Wisconsin Woman Appears In Costume Contest On Live With Kelly And Ryan
Photo: Live with Kelly and Ryan Via YouTube
For talk shows it now seems like they all go all out for Halloween with Hollywood-style costumes and sets. For Kelly Ripa and Ryan Seacrest, they have been known to really go all out and this year was no exception. Believe it or not, for this year's Halloween episode of Live With Kelly And Ryan they had 70 costume changes. 70!
According to Hollywoodlife.com: "The theme for this year's Halloween show was Live's Multiverse Halloween: The Best In The Universe. Kelly and Ryan teased some of their costumes ahead of Halloween, including their takes on shows like House of Dragons, Stranger Things, The Bachelor and The Kardashians, among others. As always, Kelly and Ryan parodied some of the year's biggest pop culture moments with their various looks."
But the hosts did not share the spotlight all for themselves they had a viewer costume contest and a woman from La Crescent made it into the final 5. All the finalists each received $1,000 and the Grand Prize, Winner got $5,000.
April Benson is a hairstylist at a salon in La Crosse Wisconsin and apparently loves Halloween so much that she dresses up every year for work. Her costume as you can see is unreal, the detail is amazing. Benson showed off her rendition of pirate Davy Jones. The downside was that she had to breathe out of her mouth and I can't imagine how hot it must have been as well.
Some of the other costumes were out of this world, all were done really well. Benson did not win the grand prize I won't spoil who won you have to watch the video below to see, but she can hold her head high, I think her costume is absolutely amazing, and congratulations on making it to the finals!
10 Very Minnesotan Halloween Costumes
Tips To Make Holiday Dinner Planning Easier