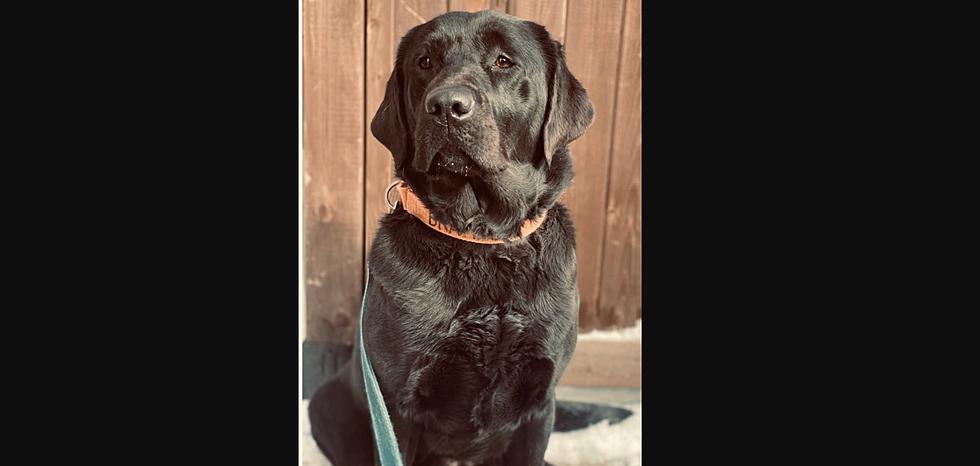 Hibbing, Minnesota Police Department Inviting Public to Name New K9 Officer
Hibbing Police Department Facebook
The Minnesota Department of Transportation brought back their Name A Snowplow contest again this year, which is all well and good, but the Hibbing Police Department has what I think is an even cooler opportunity.
They recently announced a contest where someone in the community will actually get to name their new K9 officer!
Their new electronic detection K9 is a two-year old female black Labrador Retriever, who is currently housed with Jordan Detection K9 in Greenfield, Indiana. Hibbing K9 handler, Officer Brittany Dillinger, will soon be attending training at Jordan Detection K9 and the dog is expected to be working in Hibbing in late March.
However, the first priority is naming the K9 and that's where the community is invited to help. They announced the opportunity at the beginning of February through their official Facebook page:
We are asking for the community's help in naming our new K9. We will be taking nominations until February 6th and announcing the name on February 7th. The individual's nomination we select will get a meet and greet with the K9 and Officer Dillinger. They will also get the opportunity to do a ride along with the K9 and Officer Dillinger.
So, what is the first name that comes to mind when you look at this beautiful black Lab? I'm sure there will be many great and clever names will be submitted and Officer Brittany Dillinger will have a difficult choice to make when it's all said and done.
To make a nomination, community members are invited to email Officer Dillinger at bdillinger@ci.hibbing.mn.us. Remember to get your submission in by their deadline date of Sunday, February 6.
KEEP LOOKING: See What 50 of America's Most 'Pupular' Dog Breeds Look Like as Puppies
RANKED: Here Are the 63 Smartest Dog Breeds
Does your loyal pup's breed make the list? Read on to see if you'll be bragging to the neighbors about your dog's intellectual prowess the next time you take your fur baby out for a walk. Don't worry: Even if your dog's breed doesn't land on the list, that doesn't mean he's not a good boy--some traits simply can't be measured.