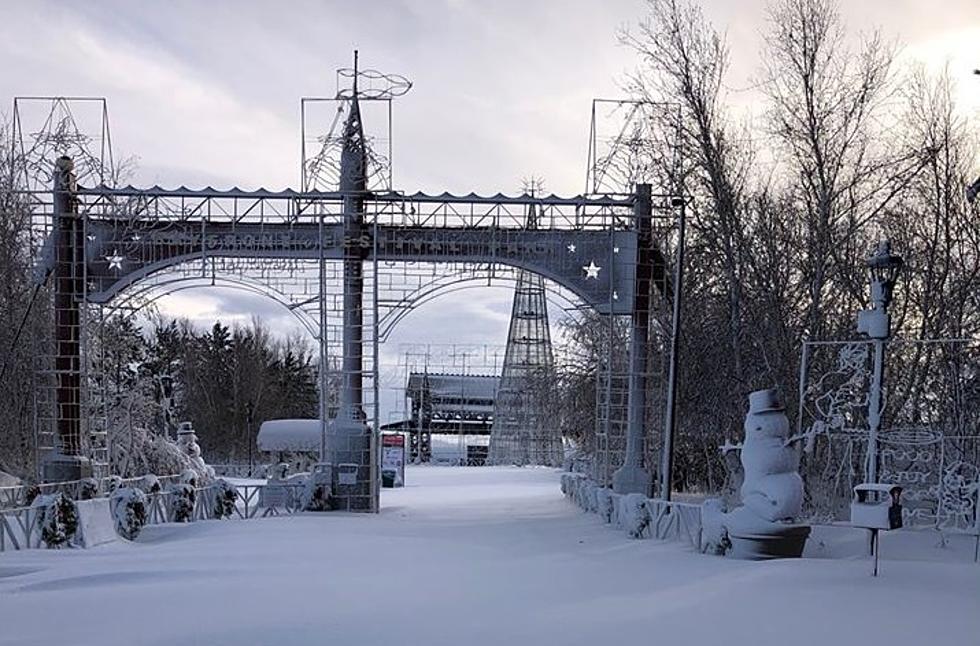 UPDATE: Bentleyville To Reopen After Snow Cover Forces Attraction To Close
Bentleyville Facebook
Bentleyville will reopen tonight (December 3) at 5 pm after an extensive cleanup effort to open pathways at the attraction was completed. More here.
ORIGINAL STORY 1:53 pm 12/02/19
The Bentleyville Tour of Lights remains buried in snow from the recent Northland storm and they will remain closed until snow removal can be successfully completed.
Bentleyville organizers posted the notification on their website and their Facebook page, while stressing the need for volunteers:
Bentleyville will be closed again tonight (12/2) due to the large amount of snow that has fallen on Duluth.

Volunteers are needed to help clear out the pathways and parking lots, so that we can reopen. We are in the park today and tomorrow clearing snow. All are welcome to help, but please bring your own shovel or snowblower if you are able.

We know a lot of people in Duluth are affected by the storm on Saturday and we encourage those who are not able to help Bentleyville to help their neighbors clear out as well.
Stay Safe Everyone! We will try our best to open soon!!!
As they stress, first and foremost, get yourself and your family and friends clear from the storm.  If you're then able to help with the massive undertaking of clearing Bentleyville, they'll be happy to see you.
Enter your number to get our free mobile app