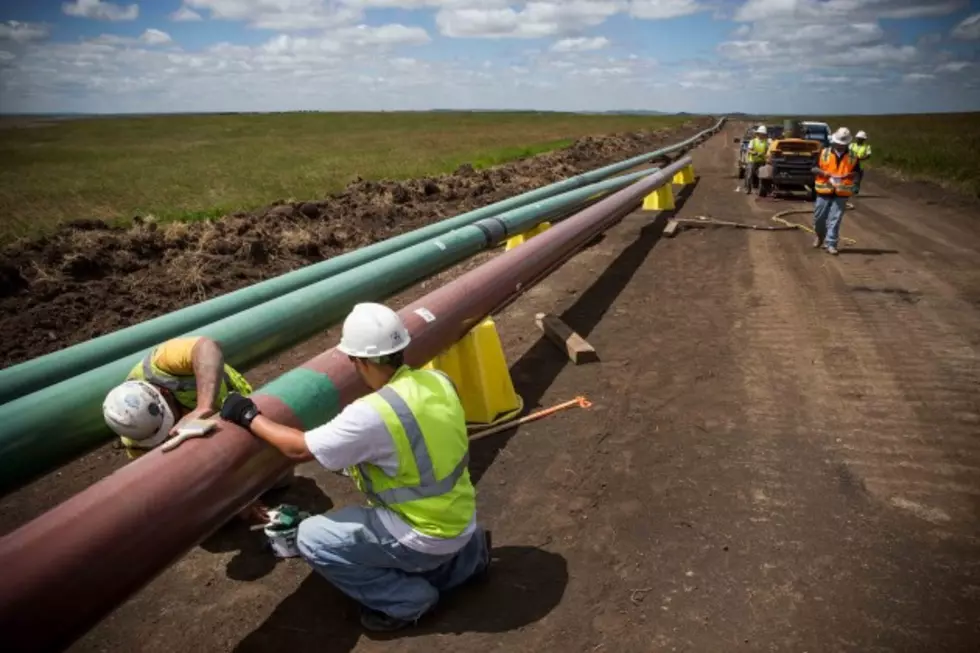 Sandpiper Pipeline Inches Forward With Public Meetings Scheduled This Week
Andrew Burton;
The 616-mile Sandpiper oil pipeline moves one step closer to reality as the Minnesota Public Utilities Commission receives public comment about the project at a series of public meetings scheduled throughout this week.  Residents in all parts of the state will have an opportunity to comment as there are meetings scheduled throughout the state.
If the Sandpiper pipeline advances to completion, it would be one of the largest construction projects on the horizon for the State of Minnesota.
The pipeline would also take the load off of existing methods of transportation for the oil product.  Officials predict that the Sandpiper would move just under 16 million gallons of oil a day.
Public meetings are scheduled at the following locations and dates - with a 2PM start time for each:
Monday January 5:  St. Paul River Centre, Ballrooms A & B
Tuesday January 6:  Duluth Holiday Inn, Great Lakes Ballroom, Lake Huron Room
Wednesday January 7:  Bemidji State University, Hobson Union Ballroom
Thursday January 8:  Crookston Inn & Convention Center, Ballrooms 1 and 2.
Friday January 9:  St. Cloud River's Edge Convention Center, Herberger Suite