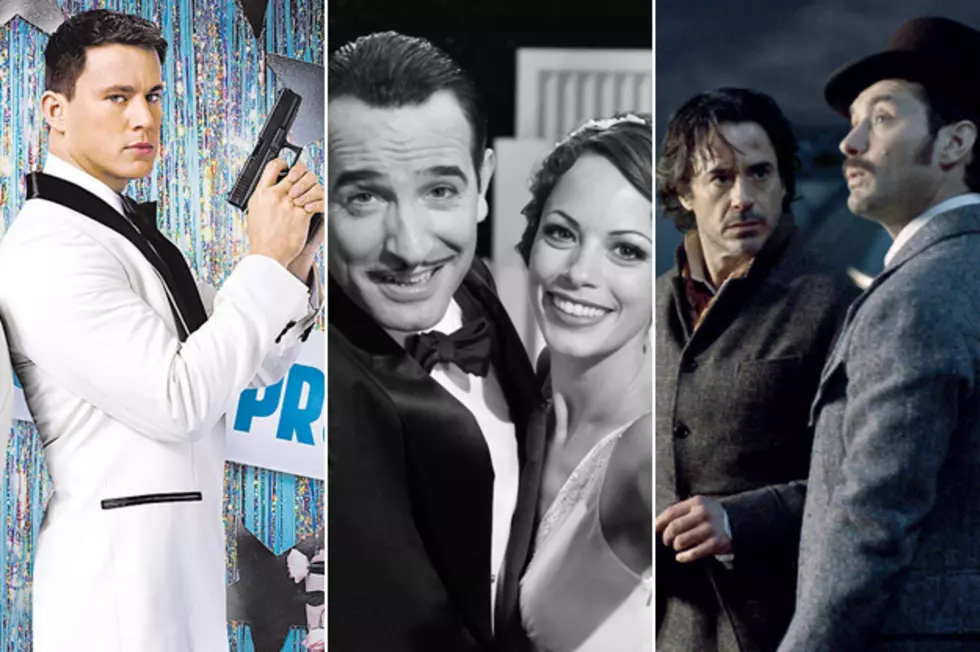 New DVD and Blu-ray Releases – June 2012
If you're ready to bring action and adventure to the comfort of your living room, June 2012 is packed with new DVD and Blue-ray releases to suit your needs. From 'John Carter' to 'Sherlock Holmes: A Game of Shadows,' we give you the run down of all the movies you'll be able to take home this month.
'Act of Valor' – Directed by Mike McCoy and Scott Waugh. Starring Alex Veadov, Roselyn Sanchez, and Nestor Serrano. In this all-American actioner, real Navy SEALs were cast as an elite team on a mission to retrieve a kidnapped CIA operative.
'John Carter' — Directed by Andrew Stanton. Starring Taylor Kitsch, Lynn Collins, and Willem Dafoe. A Civil War veteran is transported to Mars and embarks on a journey to save a princess and her people from a nefarious man and his army.
'Journey 2: The Mysterious Island' — Directed by Brad Peyton. Starring Dwayne Johnson, Josh Hutcherson, and Michael Caine. A boy teams up with his mom's husband to find his missing grandfather on a magical and mysterious island.
'Safe House' — Directed by Daniel Espinosa. Starring Ryan Reynolds and Denzel Washington. An up-and-coming CIA agent goes on the run with the fugitive he's supposed to be guarding.
'Ghost Rider: Spirit of Vengeance' — Directed by Mark Neveldine and Brian Taylor. Starring Nicolas Cage, Ciaran Hinds, and Idris Elba. Johnny Blaze returns in this follow-up to 'Ghost Rider,' that pits Blaze against the Devil one more time.
'A Little Bit of Heaven' — Directed by Nicole Kassell. Starring Kate Hudson, Gael Garcia Bernal, and Kathy Bates. Diagnosed with cancer, a woman uses her sense of humor to face and cope with the unexpected.
'Sherlock Holmes: A Game of Shadows' — Directed by Guy Ritchie. Starring Robert Downey Jr., Jude Law, and Noomi Rapace. Sherlock Holmes and Watson return in this charming sequel that finds Holmes facing his most challenging, intelligent foe yet — the enigmatic Moriarty.
'Big Miracle' — Directed by Ken Kwapis. Starring Drew Barrymore and John Krasinski. When a group of whales become trapped and threatened by an ice formation, a reporter calls on his ex-girlfriend, a Greenpeace volunteer, to help save the day.
'The FP' — Directed by Jason and Brandon Trost. Starring Jason Trost, Lee Valmassy, and Art Hsu. Rival gangs battle for control of a park with a thrilling game of "Beat Beat Revolution" in this original comedy.
'Project X' — Directed by Nima Nourizadeh. Starring Thomas Mann, Oliver Cooper, and Jonathan Daniel Brown. Three high school teens throw the biggest party ever — a party to end all parties — in this found footage comedy from producer Todd Phillips.
'21 Jump Street' — Directed by Phil Lord and Chris Miller. Starring Channing Tatum, Jonah Hill, Rob Riggle, and Brie Larson. Two mediocre cops are banished to an undercover program where they're forced to return to high school in order to bust a drug operation.
'The Artist' — Directed by Michael Hazanavicius. Starring Jean Dujardin and Berenice Bejo. A silent film star is faced with the changing landscape of cinema, but soon emerges from his depression when he finds love with a dancing actress and star of talking pictures.
'Mirror Mirror' — Directed by Tarsem Singh. Starring Julia Roberts, Armie Hammer, and Lily Collins. In this quirky twist on the fairy tale from visionary director Tarsem Singh, a princess must reclaim her rightful throne from an evil queen with the help of seven dwarfs.