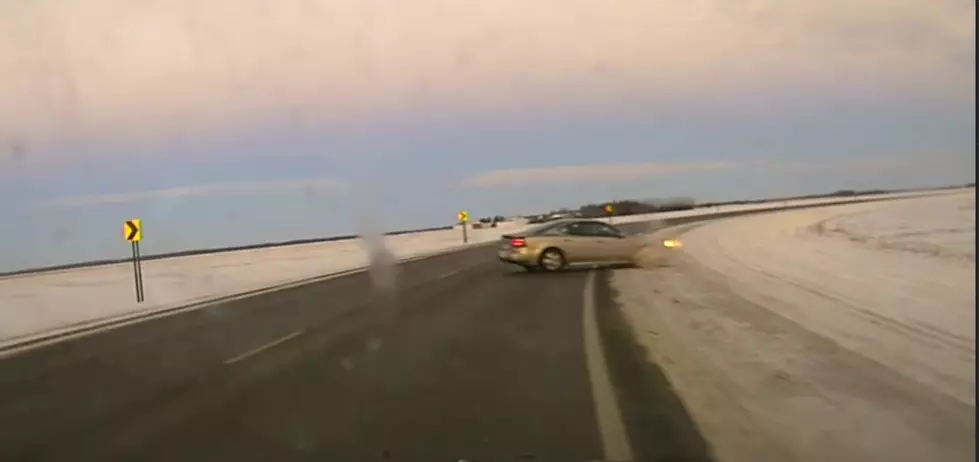 MN State Patrol Warns Of Black Ice On Roadways With Video
Mn State Patrol Facebook
The Minnesota State Patrol has shared a dash cam video of a car spinning out on a seemingly clear roadway. They point out the fact that we haven't seen any snow or freezing rain in much of the state for days, but point out that black ice can happen anyway.
Enter your number to get our free mobile app
This vehicle left the roadway near the Highway 32 roundabout south of Thief River Falls. A State Trooper happened to be in the right place at the right time to see the driver spin out on the gradual corner. Fortunately, when the state trooper went to check on the driver, they were uninjured. There doesn't appear to be much damage to their Pontiac sedan, either.
There are several ways that black ice can form. It's called black ice, but in reality it is just a thin layer of ice that is transparent so you can't see it on the dark roadway. There are several ways it can form. On very cold days, car exhaust can freeze to the roadways. Moisture in the air or foggy conditions can also freeze creating black ice. Bridges and overpasses are especially prone to creating black ice as they do not have the earth's ground temperature to keep the pavement as warm as it would be on the ground.
As the MN State Patrol says, slow down and always assume road conditions could be icy.
Tips For Winter Driving in the Northland