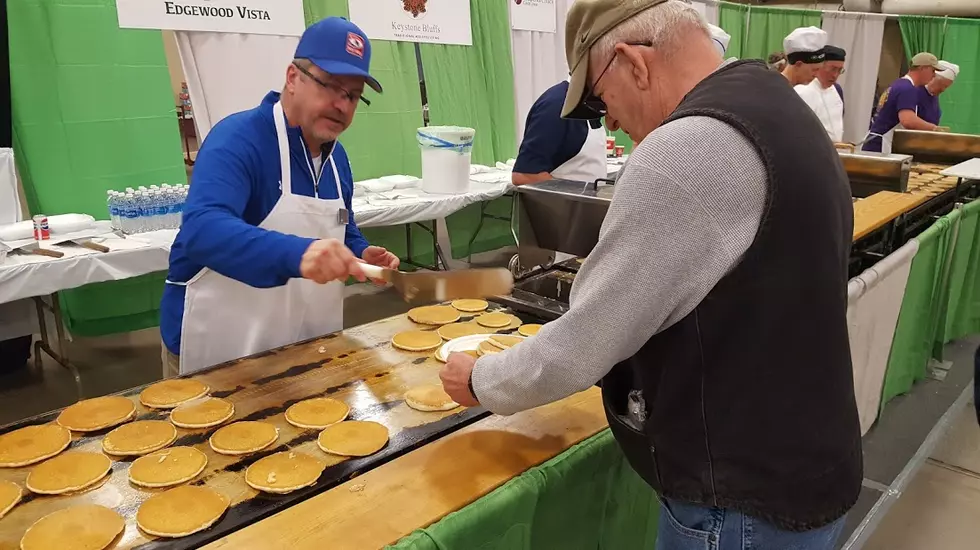 Lion's Club Pancake Day 2018 Images
Chris Allen
Every year for the past 13 years I've been a part of the Lion's Club Pancake Day, with my alternative toppings. I want to say thanks again for allowing me there.
I have so much fun, I get to play with the WDIO team, I get to talk to people who come and wonder why I brought alternative toppings. Everyone seems to think it's stupid to bring salsa, but when I explain it is really good when you take sausage, put salsa on top and roll it in a pancake, they are convinced, that might be good.
I get to see some people I only see a couple times a year and catch up. I get to visit with people and get to know them instead of a voice that calls into the radio station. I get to visit with the volunteers and thank the service men and women for serving.
I also get to enjoy the food and conversation with people. That is the best part.
Pancake Day 2018