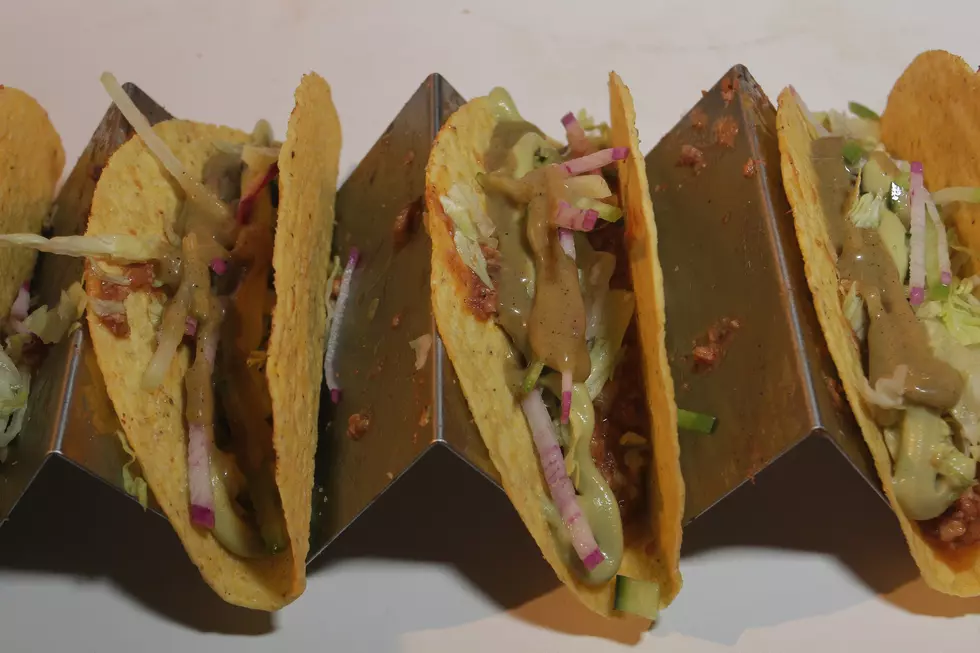 Have Not Been Here For Taco Tuesday In Years, FAIL! [PHOTO]
John Parra/Getty Images
Heading out for taco Tuesday, we tried a place Miss Kelly and I have not been to in many years, MAYA Family Mexican restaurant.   As we head to Maya's, with all of the construction on the freeway it was very hard to see where to go! The road was full of huge pot holes and for anyone who has a hard time with a roundabout good luck getting into Maya's.
Once we parked, we walked into a typical themed Mexican Restaurant and greeted by a warm smile from our bartender. We had our drinks and chips with salsa very fast, I must say their salsa was great, loved the fresh ingredients and the cilantro was so good.  I also asked for the hot salsa and was not disappointed, great heat, nice taste that stayed with you for a few chips.
After that it was low end taco shells and cheap cheese. Not that is was bad, it was just what you could buy at any grocery store. Place needs a nice update and then we would give it a try again.