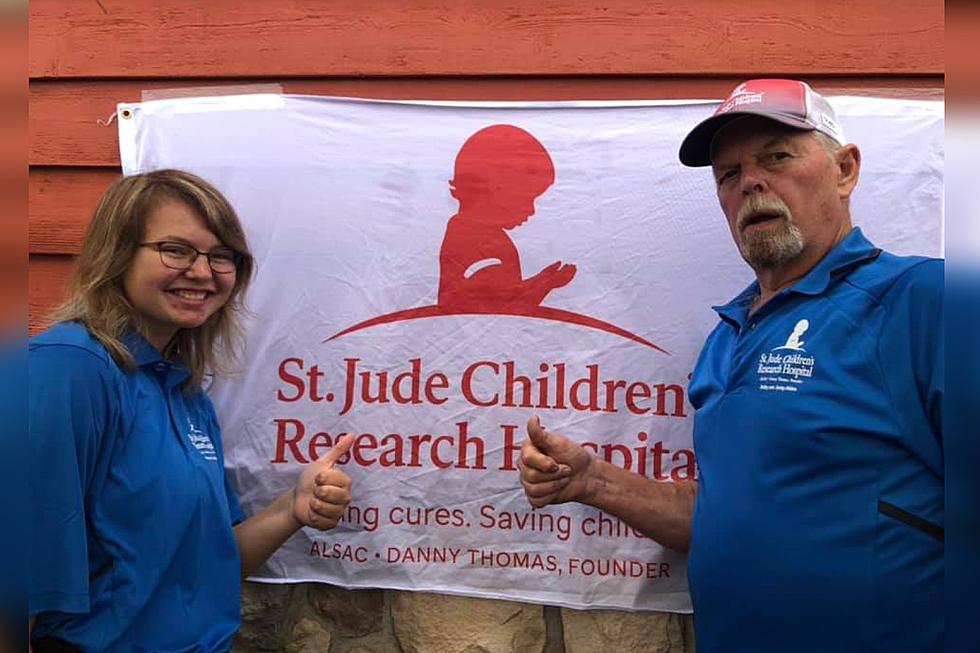 Harold's Annual Golf Fiasco Raises $21,000 For St. Jude
Courtesy of Tara Olson
Despite some rainy weather, the community came out to support an amazing cause and one close to our heart!
Over the weekend, it was time once again for Harold's Golf Fiasco. The event is put on every single year by Harold and his family in Carlton. It is a huge event that raises thousands of dollars every summer for St. Jude Children's Research Hospital.
While we definitely needed the soaking rain we saw over the weekend, it was not great timing with the event on Saturday (August 28th). Despite the severe weather, the community still came out to support the cause and raised $21,0008 dollars!
The charity event took place at Pine Hill Golf Course in Carlton. The event kicked off at 8 a.m. and continued through the late afternoon, with a live auction following the golf scramble. For just $20 bucks a person, the community could golf at the course, with proceeds benefitting St. Jude.
The event is always a ton of fun. On top of the golf scramble, there is always food, drinks, drawings and prizes at every hole. Thank you to Harold and family for always putting on this amazing event and helping support the kids at St. Jude Children's Research Hospital.
This isn't the only event Harold and his family put on for St. Jude. They raise money year round for the hospital. Shortly after Harold's Fiasco, they host Harold's Hogfest. The charity event draws people from all over the Northland. For a small price, you can feast on pork, sides and dessert. All proceeds benefit the hospital.
The family also gets in the holiday spirit with their St. Jude Christmas tree fundraiser. During a window of time each holiday season, you can go to a tree farm and cut down your own tree. All you have to do is donate an amount of your choosing to St. Jude.
Thank you again to Harold, Tara and family for raising so much money for St. Jude each year! They are a huge part of our St. Jude Radiothon every year and we couldn't do what we do without them.
St. Jude Children's Research Hospital is an absolutely incredible place. Kids with cancer and other rare, life-threatening diseases go there to get treated. The families get the best care there is and never see a bill. It truly is an amazing place.
Country Artists at St. Jude Through the Years:
See the ABCs of Cancer: