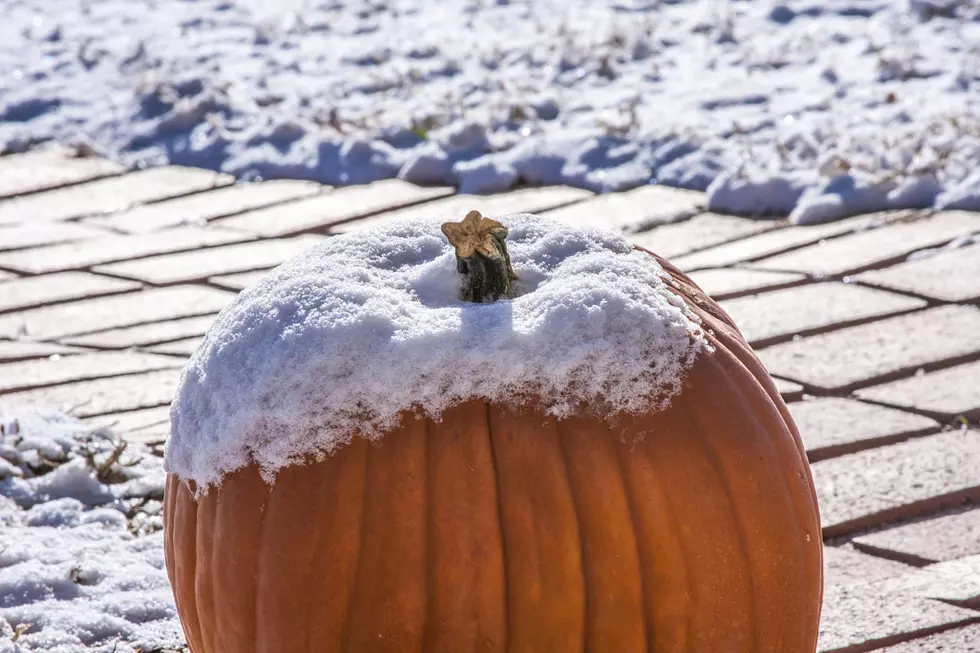 Will We See A Snowstorm In November? Old Farmer's Almanac Says..
MizC, Getty Stock / ThinkStock
The Old Farmer's Almanac has spoken and it looks like it's going to be a snowy November!
November 1st through the 4th: periods of rain with otherwise mild conditions.
November 5th through the 8th: rain will turn to snow with cold conditions.
November 9th through the 15th: snow will turn back to rain. Conditions will be mild otherwise.
November 16th through the 21st: more snow showers expected. No heavy accumulation expected.
November 22nd through the 25th: sunshine returns along with cold temperatures.
November 26th through the 30th: expect a few flurries and mild conditions.
The good news is that according to their predictions, we will see an average temperature of 32 degrees, which is a few degrees above average. We are also looking at about an inch of precipitation, which is below average.
The Old Farmer's Almanac makes long-term weather predictions by region. Some take their predictions with a grain of salt and others believe their forecasts will come true.
By the sounds of it, it looks like we will see winter put off for another month and I am just fine with that, especially because the Farmer's Almanac says the upcoming season will be a 'polar coaster' and that just doesn't sound good!