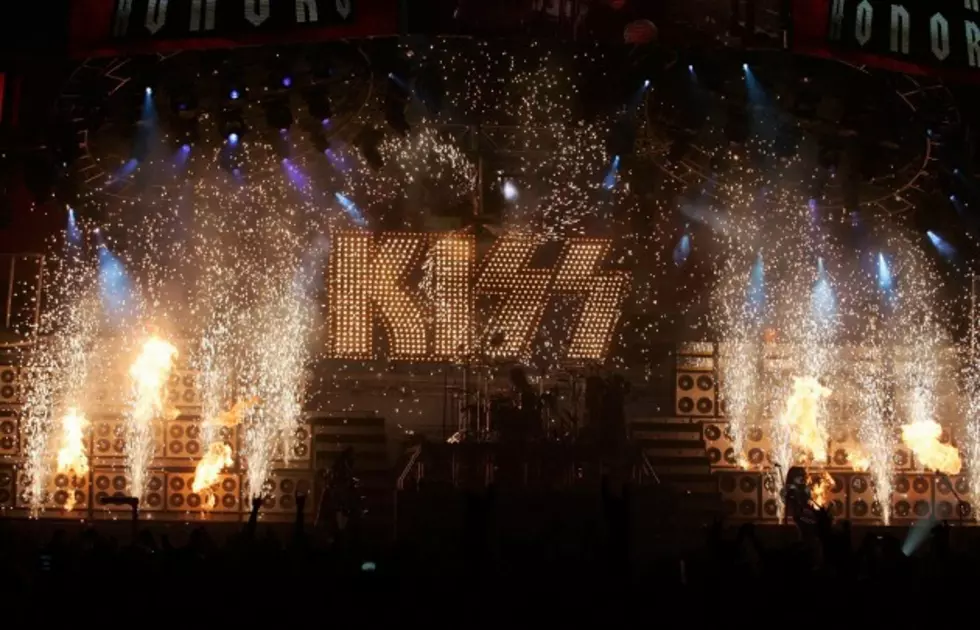 What Would A KISS Christmas Album Sound Like, Enjoy This Rare Performance [VIDEO]
(Photo by Kevin Winter/Getty Images)
The rock band KISS is not known for singing traditional Christmas tunes, in fact they have to be one of the few bands or artists that hasn't caved in to the pressure and released one, but give it time, if Gene Simmons can make money off of it they will do one.
On Dec. 19, 1987 in New Haven, Conn. they broke down to perform a classic.  They were in support of the 'Crazy Nights' album, the line up was Paul Stanley, Gene Simmons, Bruce Kulick and Eric Carr and it was during the era they weren't wearing make up.
The all stepped up to the mic and without any arrangement, sang "White Christmas". Thought they don't brag much about having any idols, you can hear the fab four in the Beatles type of arrangement.
The story behind the film is, Ted Nugent found it from the archives of a guy that filmed his concerts and pulled it out to be enjoyed by many.
Come to think of it, if KISS made a Christmas Album, it would only be good it they did it their way, not the traditional way.
Here is the rare footage of KISS performing Christmas Music.