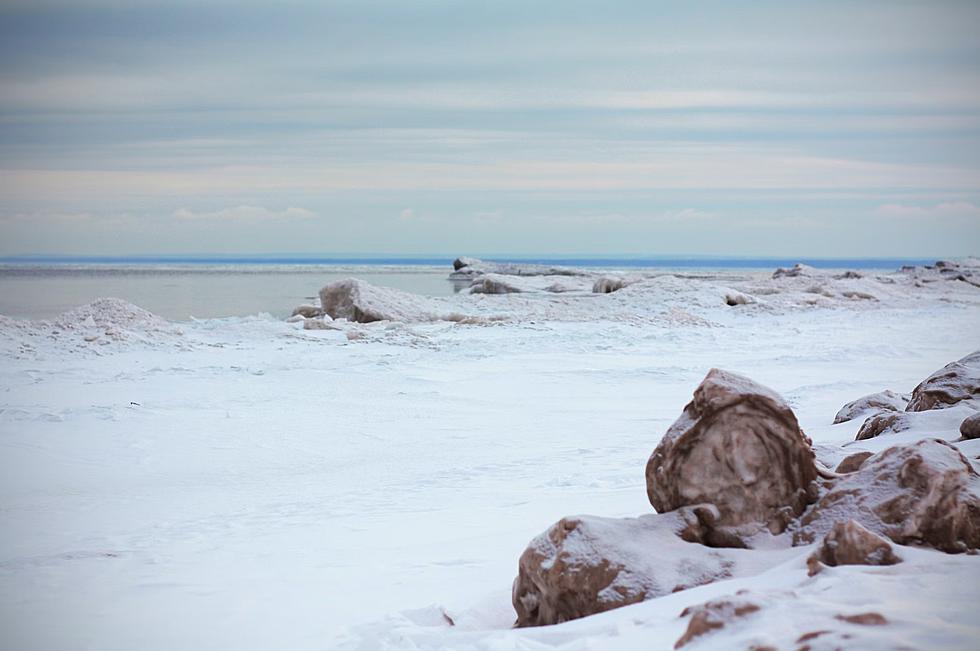 Weather Weirding: Mexican Sand Turned Northland Snow Brown Yesterday – First 60 Five Days Away?
File Photo by Jason Andrea on Unsplash
Most of us are fully up to speed on the perils of "yellow snow" but what about "brown snow"? It turns out yesterday's powerful storm behaved like a giant atmospheric vacuum cleaner, sucking air from as far away as Mexico into its circulation - whipping up wind gusts close to 60 mph along the North Shore. And if you noticed a brownish tint to the snow you weren't hallucinating. That was dust from over 1,000 miles away!
Counterclockwise winds howling around the storm over Minnesota sucked in sand and dust from the Desert Southwest and even the deserts of northern Mexico. Bizarre.
Yes, snow appears white most of the time, but there are notable exceptions. "Watermelon Snow" can be found in Alpine regions above 10,000 feet, giving snow a green or reddish appearance with a sweet smell. The cause? Algae. Although exceedingly rare, algae may color snow blue, yellow, or brown. The snow that has been colored by algae acquires its color after it has fallen. According to thoughtco.com: "Gray or black snow can result from precipitation through soot or petroleum-based contaminants. The snow may be oily and smelly." Great. Thank God we don't live in a heavily-polluted area.
We have a lot of snow to melt, and I'm still not sure it will get quite this mild. 50s are likely by early next week and NOAA's GFS model (above) predicts 60F by Tuesday evening in the Twin Ports. Not impossible, but most of the sun's energy will go into melting snow vs. warming up the air in the coming days. That said, the first real taste of spring is imminent.
Was this the last mega-spasm of winter? Probably. More cold fronts are inevitable (no kidding, Paul) but that may have been the last big snow, ice and wind storm of a very long winter.
It's still the 3rd snowiest winter on record in the Twin Ports, at 131.4" but I suspect that number will go up a little after measuring additional snow that fell last night. If we hit 131.9" we go into second place for all-time winter snowfall. That may still happen today. Hey, at this point let's go for records, right? Stay tuned for updates on spring flooding potential. We are about to melt an awful lot of snow in a relatively short period of time, and that may have consequences on area rivers and streams.
Here in the Northland we earn our springs and summers, and next week's spring front is long overdue. You'll be amazed how good 50 degrees can feel!
Sea Of Snowy Ice Chunks Left Behind By Wind & Waves In Duluth's Canal Park
Powered by wind gusts up to nearly 70 mph on Tuesday, the Lake Superior shoreline in Duluth's Canal Park and Park Point saw a pile of snow and ice piled up along the shoreline.