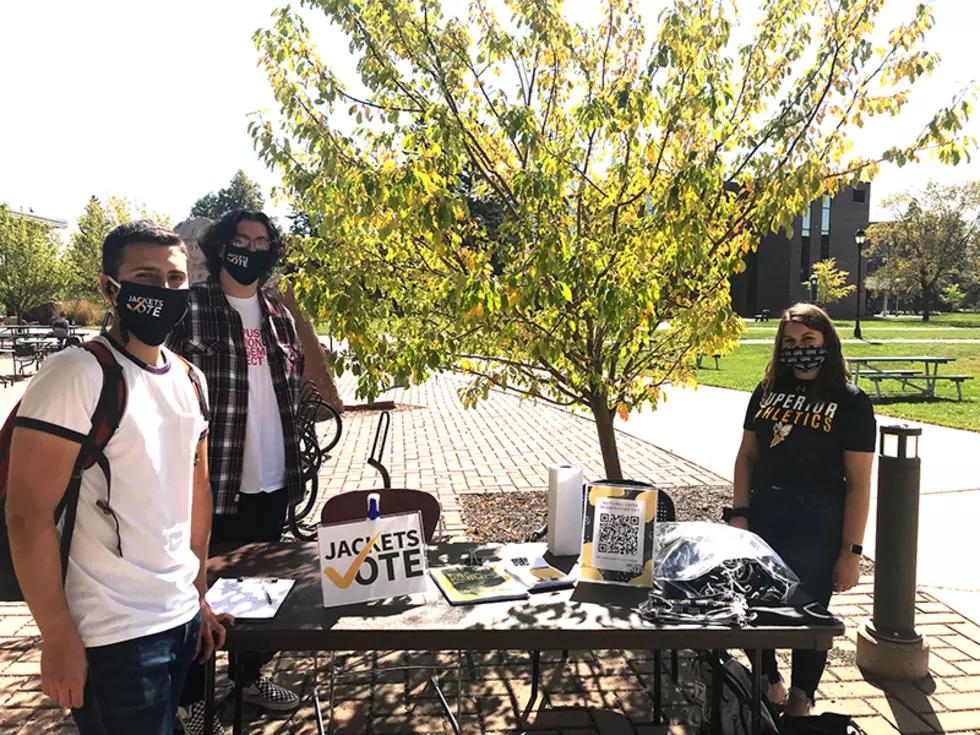 UWS Student Interns 'Jackets Vote' Campaign Gets Peers To Vote
University of Wisconsin-Superior
Two student interns at the University of Wisconsin-Superior have created a campaign to encourage fellow students to vote in the upcoming election. According to a UWS press release, students Amber Heidenriech and Augusto Vladusic have created the "Jackets Vote" program over the last three months. It's a non-partisan initiative to increase fellow student's participating in elections. Funding for the internship came from the Menard Center for the Study of Institutions and Innovations at UW-Stout.
Enter your number to get our free mobile app
They students worked with several UWS departments such as Campus Vote Project, TurboVote, ALL-IN Democracy Challenge, and Campus Compact to create a plan that would get students to become engaged with voting. They developed the Jackets Vote website to bring all these departments goals inline working together. Students can access the Jackets Vote website to get access to online voter registration tools. They also can get answers to frequently asked questions and other tools to make the voting process easier.
The Jackets Vote team has been distributing Jackets Vote Masks. They also have hosted a virtual Presidential Debate Watch Party. They plan to do continue these events along with similar activities over the next few weeks leading up to the election.
Additionally Jackets Vote has issued a Jackets Vote Challenge where students are encouraged to sign up with their athletic team or student organization, or even individually. They then earn points to win prizes by parcticipating in Jacket Vote events and activities.
Coordinator of academic service-learning Katelyn Baumann says she is proud of the intern's work,
"I am thrilled by our interns' hard work and dedication to ensuring every student's voice counts. In 2018, only 47.9% of eligible UWS students voted. We are hoping to increase this percentage through innovative strategies this year."
READ ON: Here's how to apply for rent relief