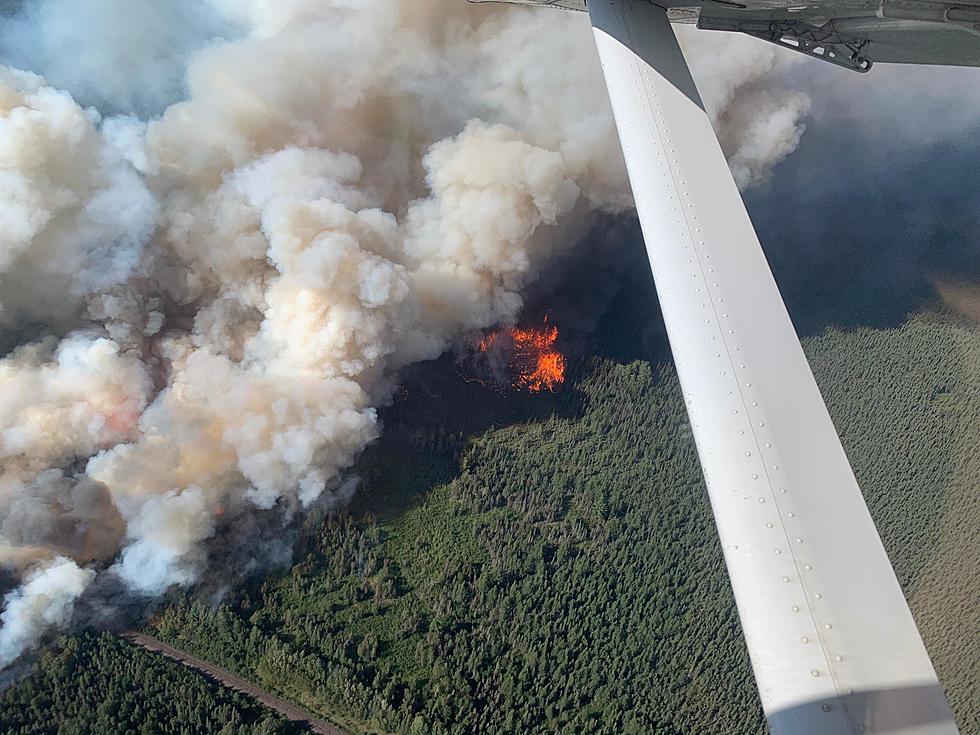 US Forest Service Temporarily Shutting Down Entire Boundary Waters In Northern Minnesota
US Forest Service
The US Forest Service confirmed reports earlier in the day on Saturday, officially shutting down the entire Boundary Waters Canoe Area Wilderness for a period of time in response to the ongoing fire dangers in the region.
According to their incident information website, there are currently four fires within the USFS-managed Superior National Forest/BWCAW. These include the John Elk fire, which has grown to 1,500 acres since first being spotted August 14, Whelp fire, also reported August 14 and now at 50 acres, and the aggressively-growing Greenwood fire (which is not in the BWCAW), which has expanded from an estimated couple hundred acres on Sunday August 15 to now over 9,000 acres as of August 21.
In a social media post on Saturday afternoon, the USFS announced they would be closing the whole BWCAW effective August 21 for a temporary period of time. The decision came as a result in increasing fire activity, extremely drought conditions, and limited resources. Those limited resources are already being heavily taxed, fighting several growing fires in the area.
The initial announcement says the closure will be in place starting today (Saturday, August 21), and will be in place for at least 7 days. They did say in their post that the closure may be modified or extended in response to conditions in the area.
This closure, according to their announcement, includes all lands, waters, trails, portages, campsite, canoe routes and entry points in the Boundary Waters Canoe Area Wilderness.
The USFS has reached out to notify all permit holders and outfitters of the closure, and is cancelling all permits from August 21 through Friday, August 27. Anyone that has a permit for this timeframe is being fully reimbursed for their permit costs.
In their post, the USFS says they didn't take the decision to close the entire BWCAW lightly, explaining "We understand it will have significant impacts on business and our visitors". They went on to conclude their message by thanking everyone for their understanding and cooperation.
10 Major Summer Weather Events In Northland History