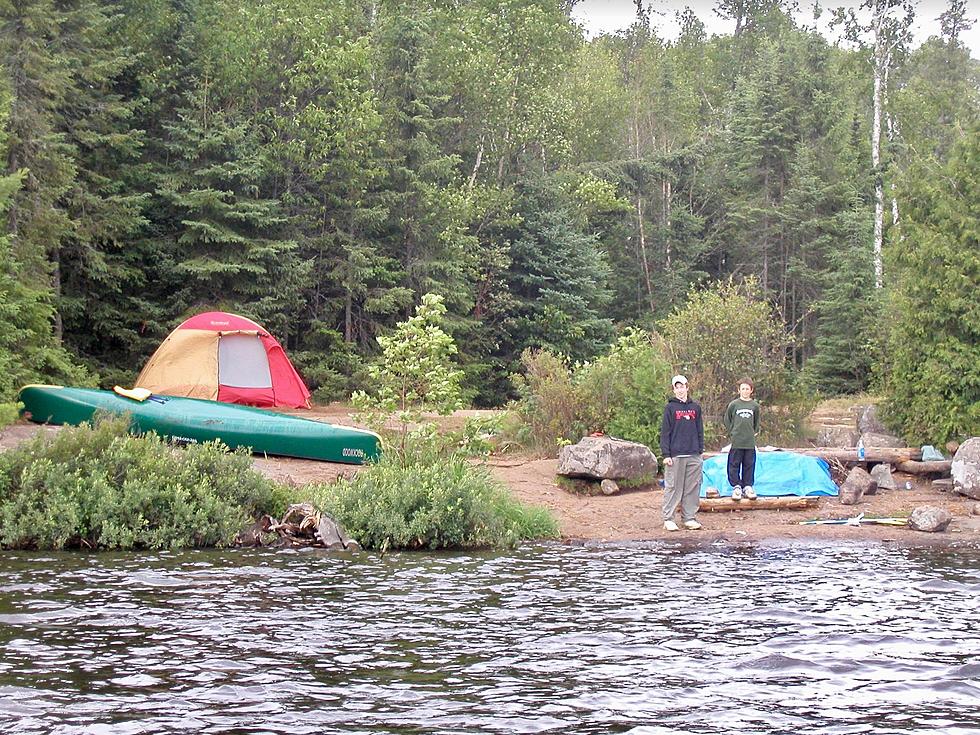 It's Official: Here is the Most Popular State Park in Minnesota and Wisconsin
A BWCA portage with my 2 boys (2001). Credit: Paul Douglas
I'm an old Eagle Scout and one of the main attractions of scouting for me was camping out under the stars. I still like to camp, and my two boys have inherited my love of hiking and canoeing and exploring. It's still nice to be able to put down the phone and soak up nature the way it was meant to be.
Insuranks.com analyzed the Google search volume of 3,785 search phrases and terms relating to the names of state and national parks in America over the period from May 2020 to May 2023 to come up with the "most popular" state parks, and here is the top choice for both Minnesota and Wisconsin.
Top State Park in Minnesota
Yes, you can still walk over the Mississippi at Itasca State Park. It's the Gateway to the Headwaters of the mighty Mississippi River, and the park does not disappoint. The Jacob V. Brower Visitor Center features area information, educational exhibits and interactive play areas for children. Sit and relax in the fireplace lounge and watch the birds through large observation windows. The historic Douglas Lodge has been accommodating Itasca State Park visitors since its construction in 1905. A charming front porch provides a place to rest under the pines while the lobby welcomes guests with a large stone fireplace. If you haven't already done so, it's worth checking out.
America is the envy of the world with its amazing national park system, but spectacular state parks are lurking nearby, literally in our backyards, and they can be just as fun and far more cost-effective to visit.
Top State Park in Wisconsin
I have been to Door County, Wisconsin with my family and it is spectacular. At the top of the state park list in Wisconsin is Peninsula Park in Door County. According to the Wisconsin DNR: "considered Wisconsin's most complete park, Peninsula State Park offers over 460 campsites, three group camps, a summer theater, an 18-hole golf course, sand beach, bike trails, a lighthouse and eight miles of Door County shoreline. The rollicking waves that skip towards Peninsula's sky high bluffs are part of the Niagara Escarpment." The towering rock formations in the park may remind you a little of the Wisconsin Dells.
It's nice to have options and the Northland has been truly blessed with a constellation of lakes, trails, and waterfalls. Voyageurs National Park, BWCA and Superior National Forest gets most of the buzz and attention, but don't overlook some of the hidden camping gems in our midst.
Note to self: it may be easier getting a camping permit, come to think of it.
Have fun out there - there is plenty of summer left to explore!
Minnesota Cabin on Lake Superior is the Sexiest Airbnb
I would argue that this Minnesota Airbnb that's right by Lake Superior is the sexiest Airbnb in the state. Check out the pictures.