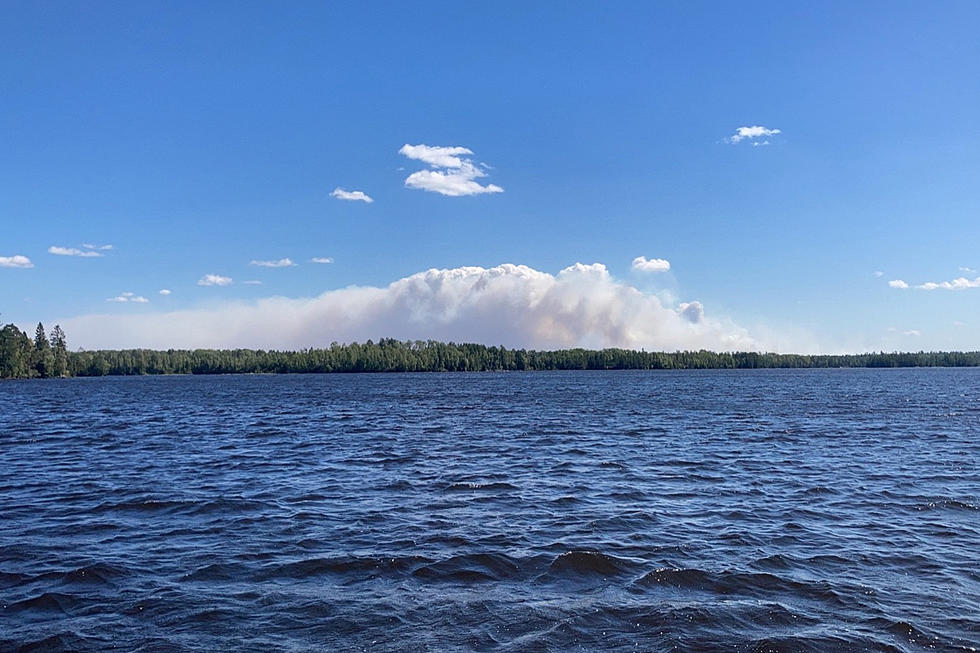 Greenwood Fire In Northern Minnesota Doubles In Size In A Day, Now Nearly 19,500 Acres
US Forest Service
The Greenwood Fire near Isabella has been aggressively expanding since first being spotted just over a week ago. In the latest update from the US Forest Service, the fire has nearly doubled in size in the last day, growing now to nearly 20,000 acres.
In their Monday update, the US Forest Service's Incident Information website showed the fire at about 10,000 acres, however Tuesday morning, they now report the fire at 19,493 acres.
The rapid growth of this fire, which was initially spotted on August 15 and estimated at "a couple hundred acres" has exploded in the last week, fueled by ongoing windy and dry weather conditions enhancing an already primed fuel source for fire.
The USFS describes some of the fuels involved (ground material that is burning) as having very low moisture, similar to late fall. They go on to explain that "heavy fuels are extremely dry creating intense fire" which is making the fire difficult to control and leading to extensive mop-up efforts.
MORE: Greenwood Fire Generates Dangerous Pyrocumulus Cloud and 'Fire-Created Lightning'
The US Forest Service's fire perimeter map published early Monday morning (August 23) shows the fire perimeter area spanning mostly north and south between Greenwood Lake up toward the Wampus Lake area.
The most recent Lake & St. Louis County Emergency Management Map shows that fire perimeter (shaded in pink) expanding drastically, now including the McDougal Lake area. The additional area shaded and outlined in red shows the current evacuation orders.
Additional potential evacuation zones, identified in yellow ("ready") and orange ("set") are in place for people in the surrounding areas to prepare in the event that they need to evacuate. The area labeled X1 is in the lowest "ready" phase, while the town of Isabella (labeled F) and areas C, M, and X2 are in the elevated "set" phase.
Gusty winds out of the east are forecasted for Tuesday, which could play a role in the fire spreading even further.
While there are no specific details on any structures damaged or lost to the fire, this security camera video shows the scene at someone's cabin in the McDougal Lake area on Monday.
While this gives a taste of what sort of impacts a number of property owners in the area are seeing, thankfully there have been no reports of injuries or deaths so far.