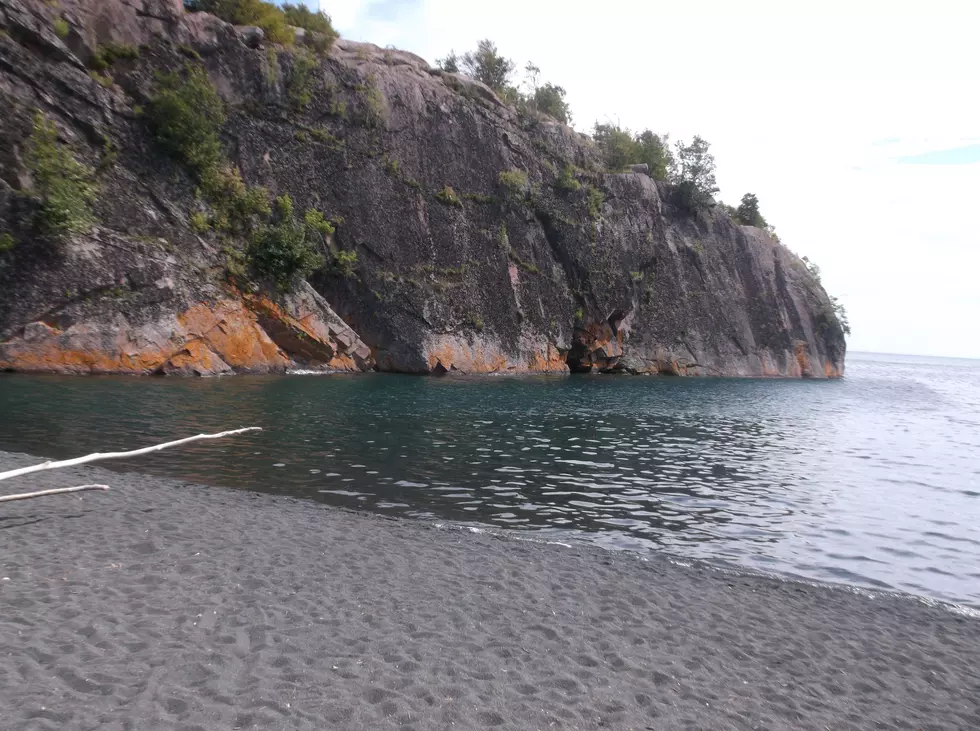 Black Beach Up The North Shore Worth The Visit
Black Beach (Onyx Beach)
Chris Allen
The Black Beach is also known as Onyx Beach and is located right around Silver Bay. It is a park so there are bathrooms and garbage cans, but very limited parking.
I wrote an article mentioning Black Beach and how tourists went up there and rated it very highly. In my original post, people talked about how black the sand was but that it was not the only thing making this beach great. Reading about it and seeing it are two different things. First of all, yes there is real black sand.
When you walk down the hill trail you come out right on the beach and see the black sand for yourself. It has two different looks on each side and if you look out on Lake Superior, it looks like there is an island out from the shore. I was there on a Wednesday and it was busy.
You may want to have some kind of footwear on because the sand does soak up the heat. Bring a camera with you too, the scenery is phenomenal. There is a ridge that people like to swim off of, you can walk out into the water and just soak up the view. Pay attention to the sign getting you off Highway 61, and pay attention to the signs guiding you in, parking might be tricky too.
When you do take your shoes off, the beach sand is black and is also very soft under your feet.  It is located in a small cove that people like to swim in, but don't stay in the water long. As you know, Lake Superior can chill large portions of meat or save you from buying a cooler for your drinks. Some step in and arent' used to the numbing feeling from the water.
exploration vacation says the black sand got that way because of the taconite shipping close by. The Black Beach or Onyx Beach is a unique, one-of-a-kind beach in the state of Minnesota. When I was there I saw license plates from surrounding states, Canada, and even some southern states. It's a small secret, but if you saw all the people I saw there, it's not much of a secret anymore.
.
Enter your number to get our free mobile app
This is a place for everyone. Even the smallest of children. Bring something to eat because there are picnic tables there or a blanket to eat on the beach. There are hiking trails, so you can swim, then put on the proper attire and footwear and take a hike and see bigger sights of Lake Superior. There are rocks to jump in the water, or you can just lay in the sand on a towel and get some sun.
The Black Beach
5 Great Places To Run Outside In The Northland
Best Minnesota State Parks To Avoid Big Crowds
While iconic state parks like Itasca, Gooseberry, and Fort Snelling draw massive numbers of visitors each year, there are a lot of awesome state parks and recreation areas around Minnesota that offer fantastic outdoor or camping experiences without the high number of visitors. Give these a look!