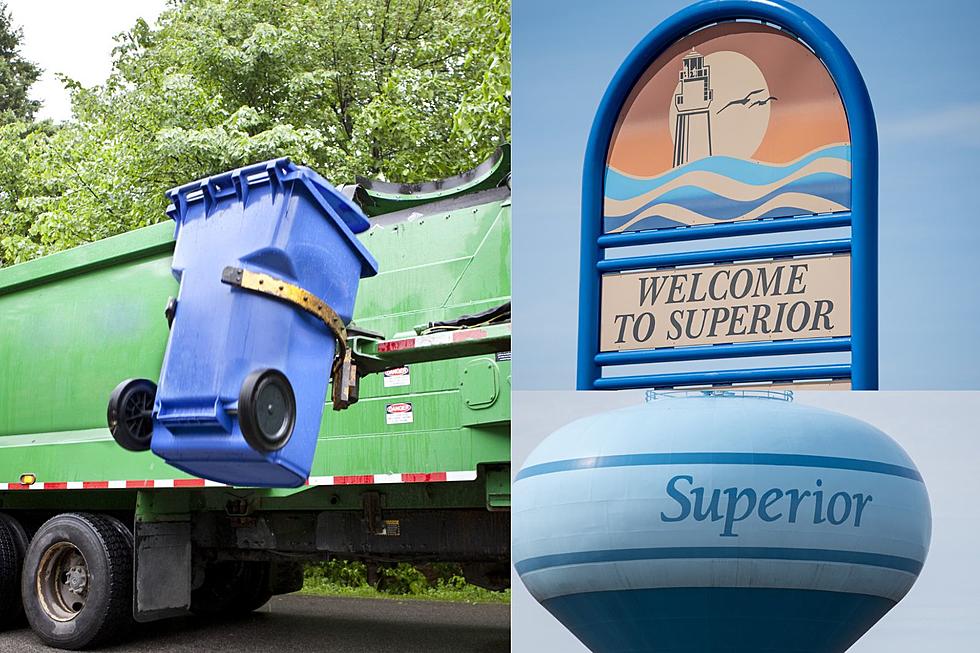 Superior Announces Garbage Schedule Changes For Easter 2023
ImageegamI; Nick Cooper-composite
The upcoming Easter holiday will bring changes to the garbage collection schedule for residents who live in Superior. As per the standard operating procedure, the city offices and services will close to recognize the holiday. And because Easter itself falls on a weekend, the changes will come the week prior.
For Easter 2023, the offices in the City of Superior - including the Public Works Department and the municipal landfill - will be closed on Friday, April 7. The holiday closure will also include the Municipal Landfill off of Moccasin Mike Road.
All garbage services the week of April 3 will be on an altered schedule. Here are the details directly from the City of Superior's website:
"[The] trash schedule [will be] accelerated [for the week of April 3]. Monday and Tuesday pick up, [should be] place[d] out on Monday. All other days, [garbage receptacles should be] place[d out] one day ahead of scheduled pick up. Be aware [that] there may be delays."
Recycling for the City of Superior is handled by Hartels Disposal. Recycling during the Easter holiday week will not change. Hartels Disposal will not be altering their regularly scheduled pickups. For recycling questions, call Hartels Disposal directly: 218-729-5446.
Residents who are unsure of what days their garbage or recyclables are picked up - or all other questions related to the subject, can primarily be found on the City of Superior's website; there is a special landing page designed to provide all of that information. There are also details about how you can request an additional cart or put in a request for a cart repair.
Foods That Are Most-Associated With Easter
Every holiday has its traditions - especially when it comes to food. Here's a look at those specific foods that are most-associated with the Easter holiday.
TOP 10: The best holiday TV specials of all time, ranked
READ MORE: 10 free apps to help you get fit in our new normal