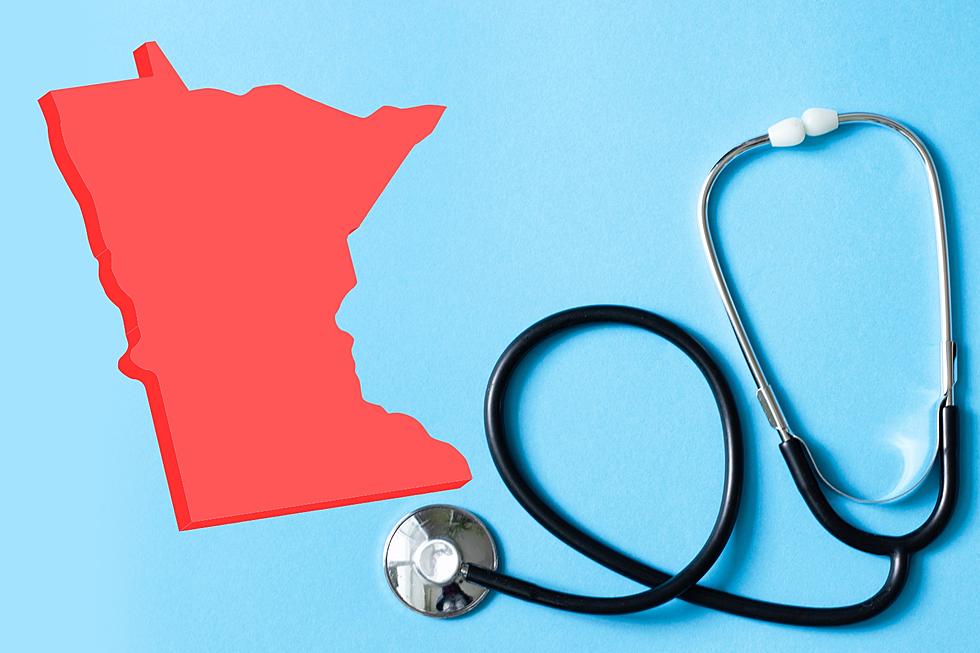 Minnesota + Wisconsin Rank Well In National Most Healthy Counties Survey
Canva
Generally speaking, we're pretty healthy in Minnesota and Wisconsin. And if we needed proof, it's been provided with a recent national survey. In fact, our home states outperform many others across the country.
The University of Wisconsin Population Health Institute - an offshoot team of experts based out of the Madison campus - has just released its County Health Rankings National Findings Report for 2023. The survey took a look at a variety of different factors that work together, contributing to the overall health of residents in their geographic area.
Of interesting note - the researchers take a good look at how infrastructure, social, and economic factors all contribute to our overall health. Their research has shown some important links between these factors and length and overall quality of life.
In their County Health Rankings Model, the Institute looked at the progression that policies and programs influence health factors, which in turn result in health outcomes.  Within the context of health factors, they show they're made up in the following manner:
Physical Environment - things like air and water quality and housing and transit:  10%
Social and Economic Factors - things like education, employment, income, family and social support, and community safety:  40%
Clinical Care - things like access to care and quality of care:  20%
Health Factors - things like tobacco use, diet and exercise, alcohol and drug use, and sexual activity:  30%
While you can drill down and find out details on a county-to-county basis (like the name implies), the report also allows for some generalizations about how our geographic area performs when compared to other parts of the country.
Before we get to how Minnesota and Wisconsin performed,  here are some so-called "key findings":
Northeast, Midwest, and Western counties have "more available and resourced civic infrastructure.
Those same above-named counties also tend to have "more social and economic opportunity".
Counties where "structural racism and disinvestment" are present tend to drive "higher rates of children living in poverty, people without health insurance, lower household incomes and greater income inequality, and lower rates of high school completion than the rest of the country".
Generally speaking, Minnesota and Wisconsin fared pretty well in the County Health Rankings National Findings Report. Our average life expectancy rates are in that mid-range between 72.1 to 81.8, outperforming many other parts of the county. The full report is available online for a complete review.
The University of Wisconsin Population Health Institute can trace its origins back to 1984, however, it's present name and structure were solidified in 2005. According to their website, their mission is to "accelerate capacity to create equitable conditions for everyone to be healthy by advancing knowledge, practice, policy, and system change across sectors".
KEEP READING: 15 Natural Ways to Improve Your Sleep
KEEP READING: See 25 natural ways to boost your immune system