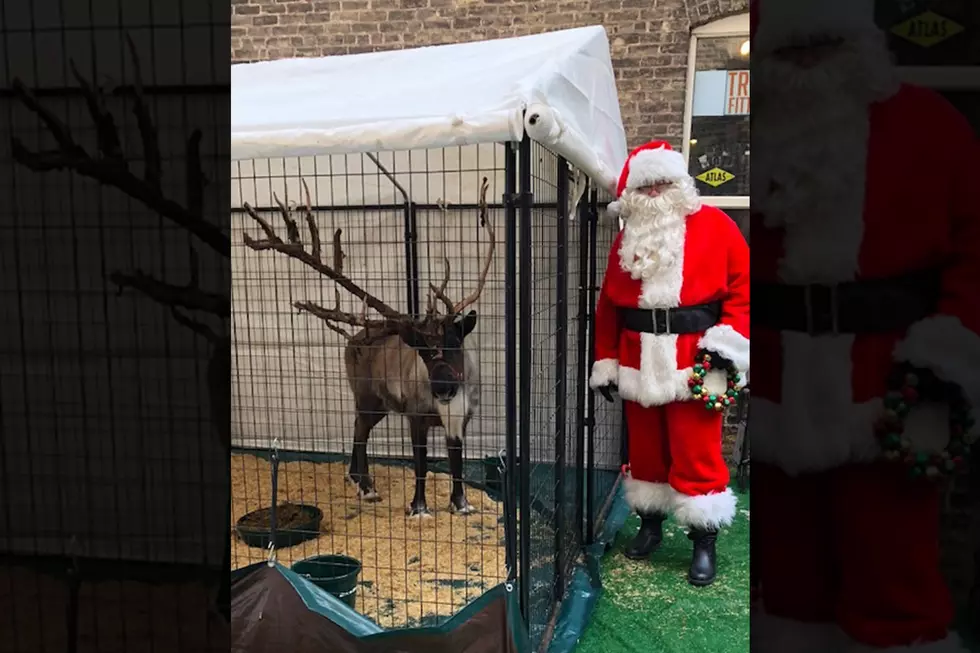 Santa And His Live Reindeer Will Begin Appearing At Fitger's Later This Month
Photo: Used with permission from Fitger's
Even though we are in the throws of this horrible pandemic the holidays will continue to happen and Fitger's wants to make sure that the magic and wonder of Santa Claus and his live reindeer will still happen this holiday season. The staff at Fitger's have made every effort to insure that your visit will be safe for everyone.
Santa has confirmed that he will be riding on the Fitger's float in the Christmas City of the North Parade on Friday November 20 which you can watch virtually. Then he will prepare to get set up at Fitger's starting  Friday November 27 from 12-3 in the courtyard. If you can, try to make it there before noon so you can see Santa arrive with his live reindeer.
Fitger's is the only place in the Twin Ports where you can meet live reindeer and ask questions with their handlers who take care of them when they are not helping Santa. MASKS are required both inside and outside and please bring your own camera as well for pictures. Social distancing will be encouraged as well.
Enter your number to get our free mobile app
Your family will be delighted to not only visit with Santa inside or outside of the beautiful bluestone walls of the Fitger's Brewery Complex, but also with all the decorations and sights of the season you won't be able to help but to get in the Christmas Spirit. I remember when my kids were younger right after Halloween they would say when are we going to Fitger's to see Santa and his reindeer ? It was, and still is so amazing! Santa will be stationed both inside and outside for a variety of dates so you can choose whatever you feel comfortable with. Happy Holidays!
10 Ways You Are Becoming Your Parents