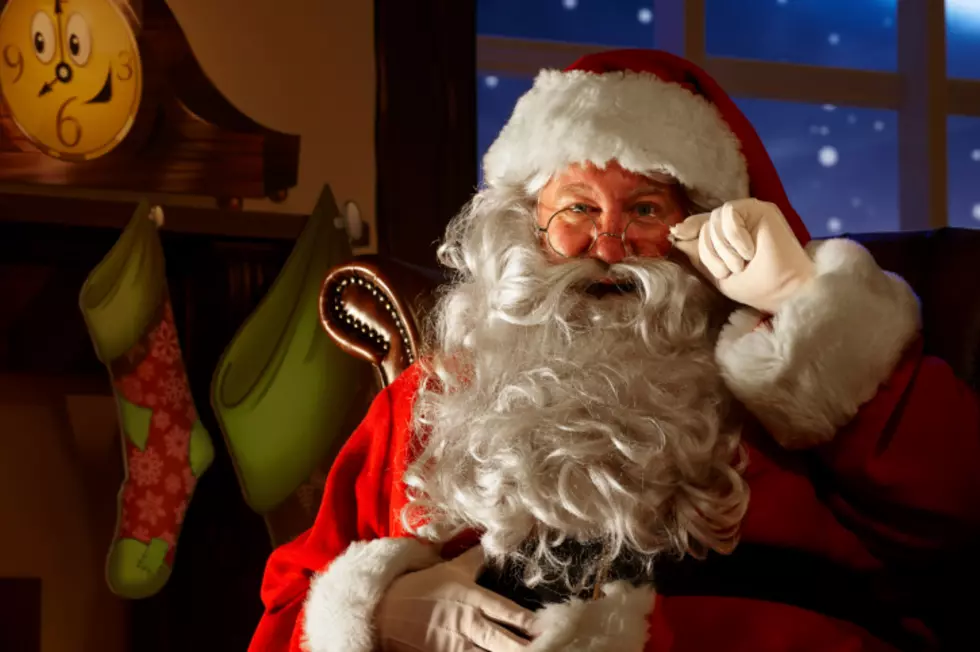 7 Ways Duluth, Superior, And Surrounding Kids Can Contact Santa
Photo: stocknroll Via Thinkstock
With the Pandemic claiming all the Santa visits from kids in the area, here is a way to get a visit, letter, or face time with Santa, some of them local.
1) Use the Santa's Hear App
This app lets you personalize the message. What you do is record the message in your own voice, using the child's name and localizing the message. Then Santa listens to the message and says it to your child the way you did. (You can make it an elf message too, check the app)
2) Get a Free Letter From Santa
The website FreeLetterFromSantaClaus.com lets you add some information about you child and Santa will write a letter and you can download and print for your child to read, You do have to create an account from PackageFromSanta.com and you will have to look at ads, but it's free for you. (There is a letter from Santa for adults which is very funny.)
3) Leave A Letter For Santa At Christmas Corner in Superior
If you visit Christmas Corner in Superior and leave a letter in Santa's Mail Box by December 18th, your child will get an answer from Santa. You do have to have your address inside the letter so Santa can answer but it's a free drop-off, you can enjoy the lights, it's free to get a letter, and you can see Santa in his workshop on the weekends.
4) Get A Call From Santa On The Phone
ChristmasDialer.com will let you choose messages and Santa will call you with that message. It may come from San Diego, Seattle, New York, or Wala Wala Washington, but who knows how Santa routes his phone calls, ya know what I mean? You get one free call from this service, but it's fun.
Enter your number to get our free mobile app
5) Use special elves in Santa Claus, Indiana.
There are special elves in Santa Claus, Indiana, that collect letters for Santa so he can respond to them. They ask that you include a full name and your mailing address. It will come back to you with a Santa postmark and they will also tell you about the town. You send it to Santa Claus, P.O. Box 1, Santa Claus, IN 47579. All letters must be received by Dec. 19, 2020! You can find out more about the activities by visiting santaclausind.org.
6) Call Santa at 951-262-3062
When you call it is a voice mail from Santa telling them how busy it is at the North pole and reminding your child to be extra good and listen to their parents. Then, your child can leave a message and a wish list for Santa.
7) Virtual Visit With Santa And Mrs. Claus
USA Today reports that JingleRing, is giving people a way to visit virtually with Santa from home. According to JingleRing's website, for $24.95, you can meet Santa or Mrs. Claus live, in a virtual experience through "North Pole TV."
Old School Items People In The Twin Ports Area Still Use