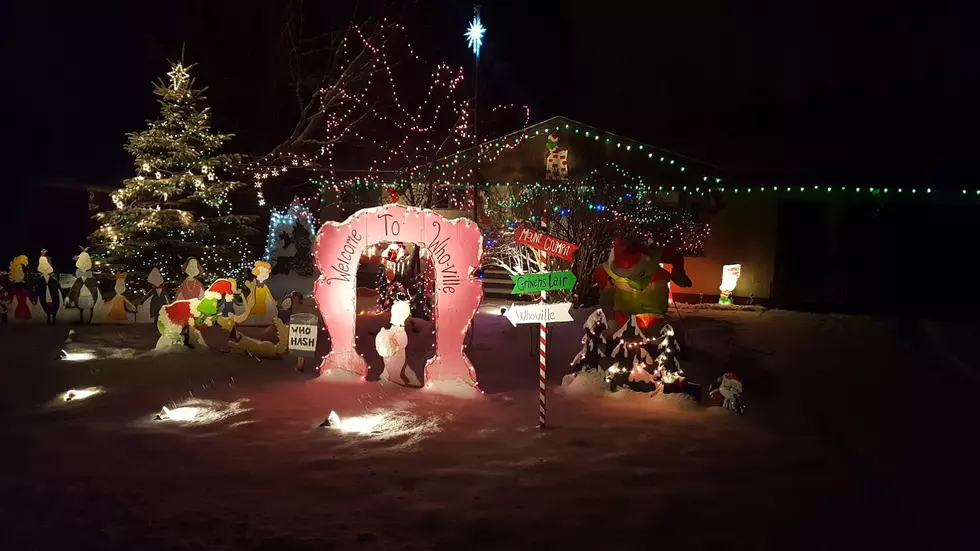 Register for the 5th Annual Christmas Lighting Challenge
Chris Allen
First, it was Halloween now it's time to register your house for Christmas Lighting.
Some of you might not have your home ready, but this is a way to maybe think, should I do it? Then You can decorate accordingly.
Registration for the 5th annual Christmas Lighting challenge began last Friday, November 1st.  If you live in Northern Minnesota and Wisconsin here is your warning to get your decorations out of the garage or attic and start decorating. If you start now you have time to beat the tons of snow and deep freeze we get during the winter months.
The contest is free to enter and voting is done by the people that live in the community, for both homes and businesses.
Voting will start on November 30th. Winners will receive special recognition at an award ceremony. Winners in Duluth, Superior & Cloquet will receive a gift basket with over $100 in prizes and gift cards from local retailers and an award.
November 1st - Registration begins
November 30th - 2019 Lighting Challenge voting begins
December 6th - Registration ends
December 19th - Final day to vote
December 20th - Lighting Challenge Ceremony/ Results Released
Category for Masters winners who have won two years.
They remain in this category for 5 years
This category is for homes who have won the previous two years contests.
Lighting Challenge Winners- 
Best in-home and Best in business based on the number of total votes overall per city.
The event is put on by A Sweet Event and other sponsors.