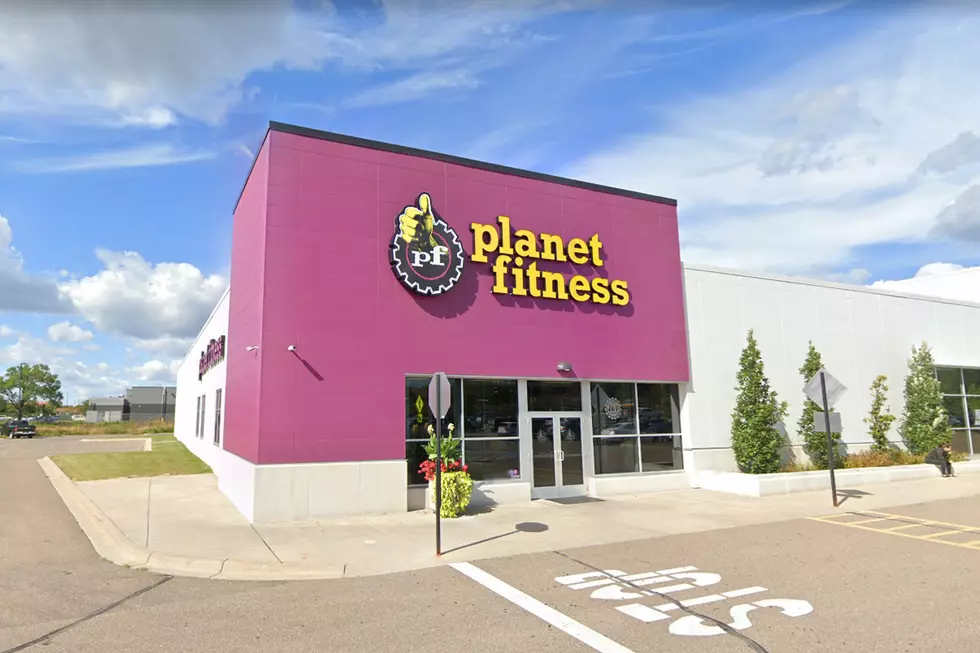 Planet Fitness Is Reportedly Planning A Duluth Location
Google Street View
Planet Fitness is one of the most well-known exercise/fitness chains in America, and it sounds like they have plans to come to the Twin Ports area with a new location.
The Development Tracker reports that the the fitness chain has been developing plans for a location that will include a 22,300 square-foot building with 189 parking spots. Diagrams The Development Tracker acquired show plans for 110 pieces of cardio equipment, weight & strength equipment, and other amenities like tanning beds and massage chairs.
Right now, there are 29 Planet Fitness locations in the state of Minnesota. Most of them are in the Twin Cities area, but St. Cloud, Brainerd, and Moorhead are their current northernmost locations in the state.
The company brands themselves as a gym without the stereotypical "gym" environment. They say its place you can "relax, go at your own pace, and do your own thing without ever having to worry about being judged".
According to their website, they offer a couple different packages to fit your budget and needs, but they also give you free fitness training with a membership so you can have a plan to work out and do what fits your program or what you can handle.
In looking at their membership offerings, they have a classic membership that comes in at $10/month (plus other taxes and fees) and a premium "Black Card" option that includes additional benefits like use of massage chairs, tanning, the ability to bring a guest, and other perks for $24/month (plus other fees and taxes).
Among the various places to choose from in the Twin Ports area, they've reportedly picked one that has a history in physical activity. The place Planet Fitness is eying for their first location in the Twin Ports is reportedly where Country Lanes North bowling alley and volleyball courts are, behind Hobby Lobby, at the corner of Burning Tree Road and Mountain Shadow Drive.
According to the Development Tracker, the plan is to demolish Country Lanes North and build a brand new building on the property.
What happens to Country Lanes North? There isn't any news on whether they will relocate or just call it quits. Country Lanes North has been owned by the Carlson family and has been at that location since they opened their doors in 1976.
According to Development Tracker, the Planet Fitness chain was founded in 1992 by brothers Michael and Marc Grondahl. The company is now owned by Chris Rondeau.
Planet Fitness hopes to start construction as soon as they can, and hope to open the new fitness building in mid-2023.
Things People Hate About Summer
Then + Now: See How Much Superior Street Has Changed Over The Years
Superior Street, one of Duluth's main roads, has a rich story spanning over the history of the city. Here's how things have changed over the last several years.