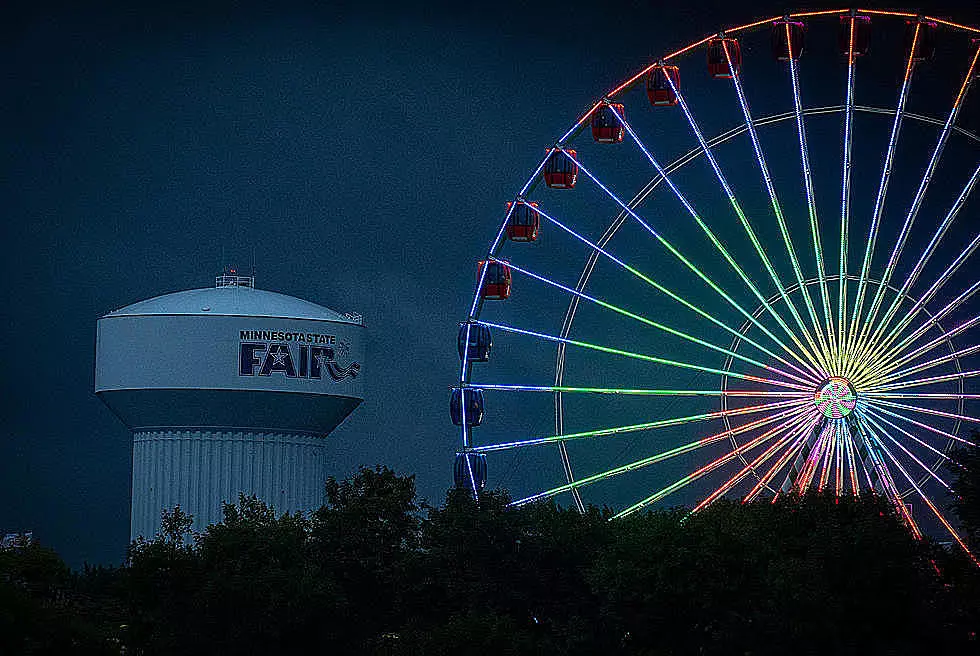 Man Charged With Filming People In Bathroom Stalls At Minnesota State Fair
Minnesota State Fair
The Ramsey County Sheriff's Office began an investigation to see who was drilling holes in the toilet stall partitions at two different bathrooms on the grounds of the Minnesota State Fair. One of the buildings was in Kidway bathrooms and the other holes were discovered in the men's room of the Agriculture Horticulture Building.
During the investigation, the holes were then covered up with duct tape and the next day when one of the deputies went back to the Horticulture Building he noticed that the tape was pulled off that was covering up the holes. In less than half an hour it was reported that there was a suspicious male in the building.
33-year-old Kurtis Michael Neu from Minneapolis was found in one of the stalls playing on his phone and said he noticed the holes in the stalls and was stuffing toilet paper in them. He was arrested and allowed the investigators to look through his phone. According to WCCO-CBSLOCAL " Neu later admitted to making 80-plus recordings of men urinating in the Ag/Hort bathroom over the course of three days. Neu also told investigators he recorded videos at the 2019 fair and revealed that he gave some of the videos to a friend, who he named."
"Neu is facing one count of interfering with privacy and two counts of nonconsensual dissemination of private sexual images." He faces up to two years in prison if convicted.  Hearing a story like this just hits home that everyone needs to be very aware of their surroundings when out in public because with modern technology anything is possible.
18 Items You Should And Shouldn't Bring To The Minnesota State Fair
11 Stages Of Going To A Minnesota Or Wisconsin Fair