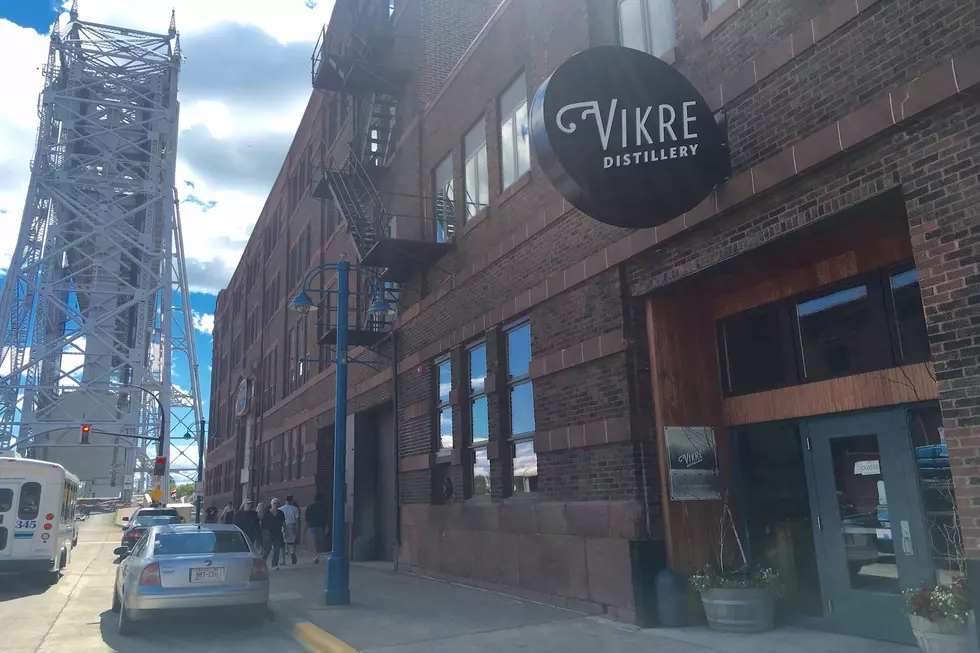 Local Distillery Needs Your Votes To Be Deemed 2016 Best Craft Specialty Spirits Distillery
Visit Duluth
If you haven't yet had the chance to visit the Vikre Distillery in Duluth near our iconic Aerial Lift Bridge, you best hurry.  They've become very popular and they're moving forward with fury.  They need your vote to win a "10 Best" nationwide contest with USATODAY.
Emily and Joel Vikre are the founders of the Vikre Distillery, 525 S Lake Ave, Duluth and Emily actually came back to the Northland to start their business, because she's from this area.  Of course, being from the this area gave her great insight to know that the "northern exposure" would seed their business with local ingredients and of course one of the Great Lakes, Lake Superior at their doorstep. They keep busy distilling gin, whiskey and Aquavit which is of Scandinavian descent.  We have found ourselves voting and sharing information to win "best of" several times recently.  Now your assistance is needed to put Duluth, MN on the map for Best Craft Specialty Spirits Distillery.
USATODAY is conducting several "best of" contests, looking for the best gin, rum, tequila and vodka.  Vikre Distillery is one of the businesses vying for the honors.
According to the Vikre website, no registration is necessary.  Vote and vote often, you can vote once every 12 hours.  Tell your friends and family, voting doesn't close until  September 12th so there's lots of time to boost their numbers!