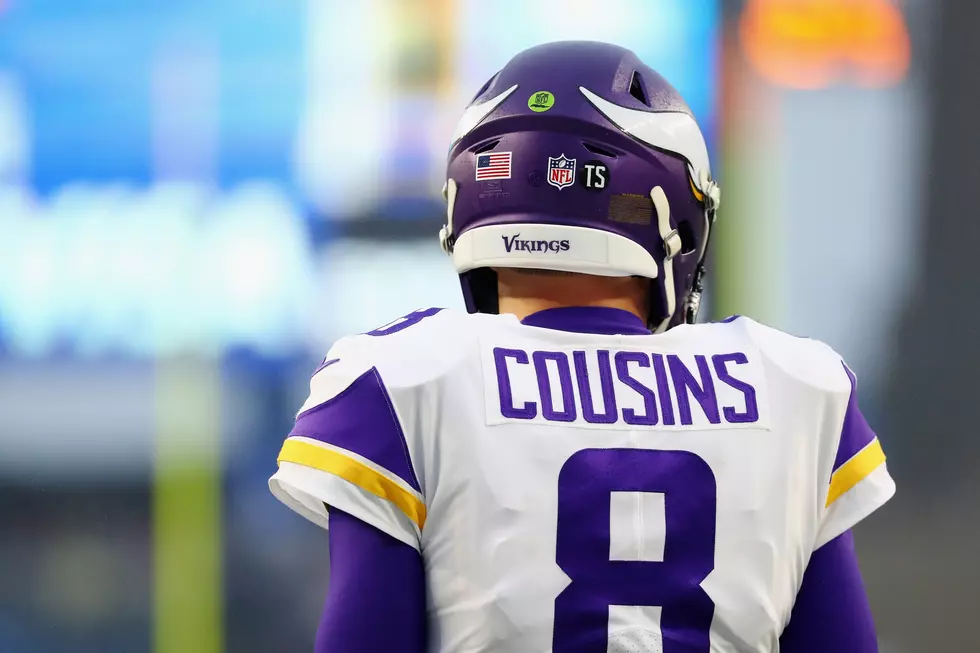 Is It Kirk Cousins' Fault The Vikings Lost, Or Is The Problem Bigger?
(Photo by Adam Glanzman/Getty Images)
I couldn't watch the game with the Vikings and the 49ers. I did watch the last quarter.
Truthfully the offensive line didn't block very well, the Vikings defense wasn't as sharp as they normally are. So is it a team loss? I think Kirk Cousins doesn't have that killer instinct that you see someone like Aaron Rodgers have, or Drew Brees. Kirk looks scared.
Now the Vikings main group has one more year on the books. GM, Head Coach, Dalvin Cook, and Kirk Cousins.
So my question, do they draft a quarterback, do they start grooming someone and live with what Kirk Cousins offers. Does he become the "GUY" until his contract is up? Can we dump him to get Cam Newton? That would cost a lot of money if we did.
So, now what.  The Vikings lost the Offensive and Defensive Coordinator and have to start over. Should it be time to clean house or is the window still open to making another couple of runs with this team?
The biggest, is Kirk the man?