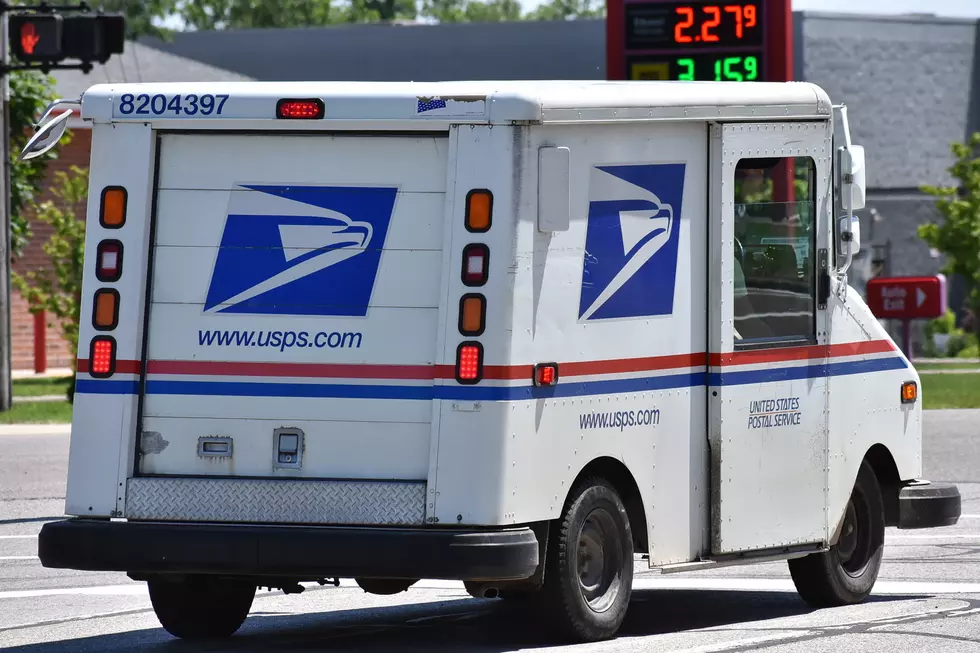 Here's Why Mail Delivery In Superior Is Late, Not Consistent
McConnell Adams, Townsquare Media Lansing
Complaining about USPS mail delivery has a long tradition - even when it wasn't warranted. Many people often cracked good-natured jokes about rate increases and the ever-growing time it took mail pieces to cross town or the country.
However, many Superior mail customers aren't finding any humor in the current situation.
A combination of factors has worked together to create a genuine problem for USPS customers who live on routes within the City of Superior.  Lost packages and letters.  Erratic delivery hours.  Long gaps of days without mail delivery - sometimes three or four days.  Mail to legitimate addresses being sent back as "address unknown".
It's not for lack of trying or caring.  And, yes the USPS is aware of the issues. But there are no easy solutions.
The problems are a perfect combination of issues that is plaguing the agency - both locally in Superior and nationally as well.
The main issues are staffing and the new way that the USPS prioritizes what it delivers.  According to an article from WDIO-TV:
"The post service's changes are prioritizing package delivery over mail letter delivery, raising prices, and reinforcing facilities to increase revenue. The changes made in 2022 resulted in fewer employees and less letters delivered by USPS."
Package delivery is a revenue generator for the USPS especially if they want to remain competitive against other private delivery agents like FedEx.  As Americans continue to shop online with more frequency, that cultivates an ever-growing volume of packages that need to be delivered.  Someone needs to deliver them - and if the USPS wants to remain solvent against those private competitors, they needed to make changes.
As far as staffing goes, the Superior branch of the USPS looking to fill the open positions it has:
"[I]n the City of Superior, 17% of mail routes do not have a routine mail carrier.  This is an issue, due to Superior's USPS mail carriers only allowed to work 12 hours.  [Additionally, that lack of staff means that] no one can sort the mail for the delivery trucks."
When all of the factors compound together, it's easy to see what the issue is with mail delivery in Superior - no matter how frustrating it can be for customers.
For their part, the USPS is aware of the growing issues in Superior.  And, they are making advances towards correcting the problems.  Here is their official statement:
"We are committed to providing the best possible service to our customers and we apologize for any inconvenience that may have been experienced.  Local management in Superior Wisconsin is aware of delivery issues and taking steps to address the concerns.  Some customers may receive mail every other day as compared to the normal daily delivery as we match the workload to available resources.  We appreciate the patience of our customers.  We will continue flexing our available resources to match the workload and are proud of the efforts of postal employees as they define essential public service every day."
The USPS offers some broad advice for customers who are concerned about their mail delivery.  One would be to sign up for their Informed Delivery.  The service sends you a digital scan each day of the mail pieces that are supposed to be in your delivery; that way you know if a piece of mail (letter or package) goes missing.  Sign up is easy and is available online.  The other bit of advice is to report missing mail pieces as soon as you can.  That service is also available to customers via an online link.
13 Things You Never Knew Were Invented in Wisconsin
Wisconsin should be proud of this impressive list of inventions that come from the state.
Foods Wisconsin Is Known For
10 Old Fisher Price Toys That Are a Blast From The Past