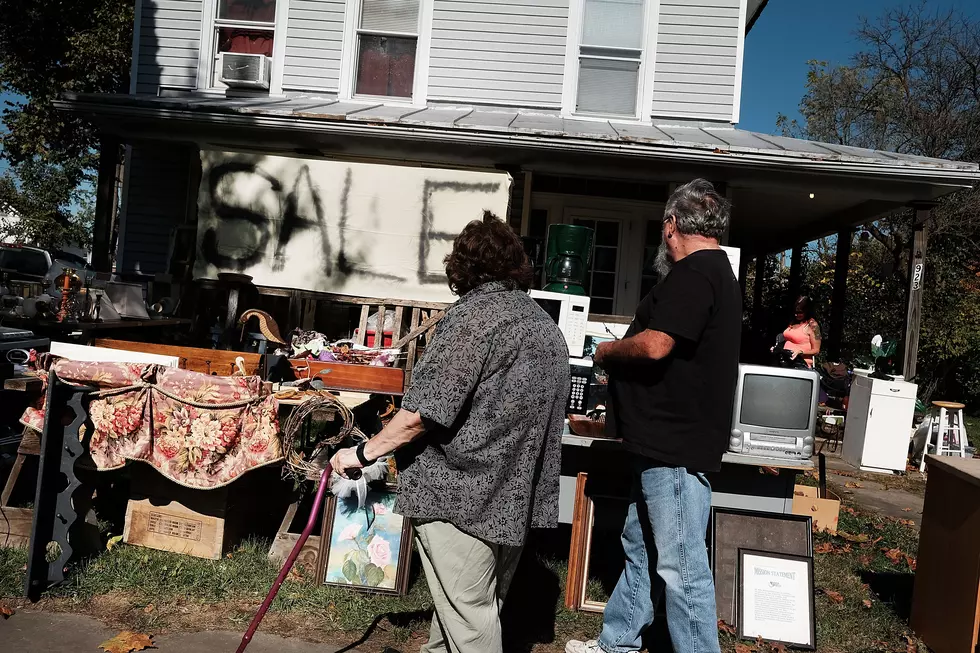 You May Have The Best Find At A Rummage Sale
(Photo by Spencer Platt/Getty Images)
It was a big year at the swap shows this year. Many people found things, and people are selling off family hand me downs.
Maybe you got a deal on something that looks valuable. You should bring it in to be checked. There will be a free appraisal on Wednesday, February 19, 2020. The St. Louis County Historical Society has arranged for Denny Mager who is a specialist of family heirlooms and valuable things you might find in the home or rummage sales he is from Northern Specialty, and an expert in an antique appraisal. He will be doing the appraisals from noon until 3 PM in the rotunda.
Please arrive before 2:30 PM to register in person. Everyone is allowed two items and Denny will look at it and tell you what he thinks it may be worth. If the item or items are too large or it is breakable, you should take pictures of every side and any identifying marks on it and bring it in for Denny to look at.
First come first served and ARCO coffee is available while you wait.
Call (218) 733-7568 or e-mail julie@thehistorypeople.org for further information.