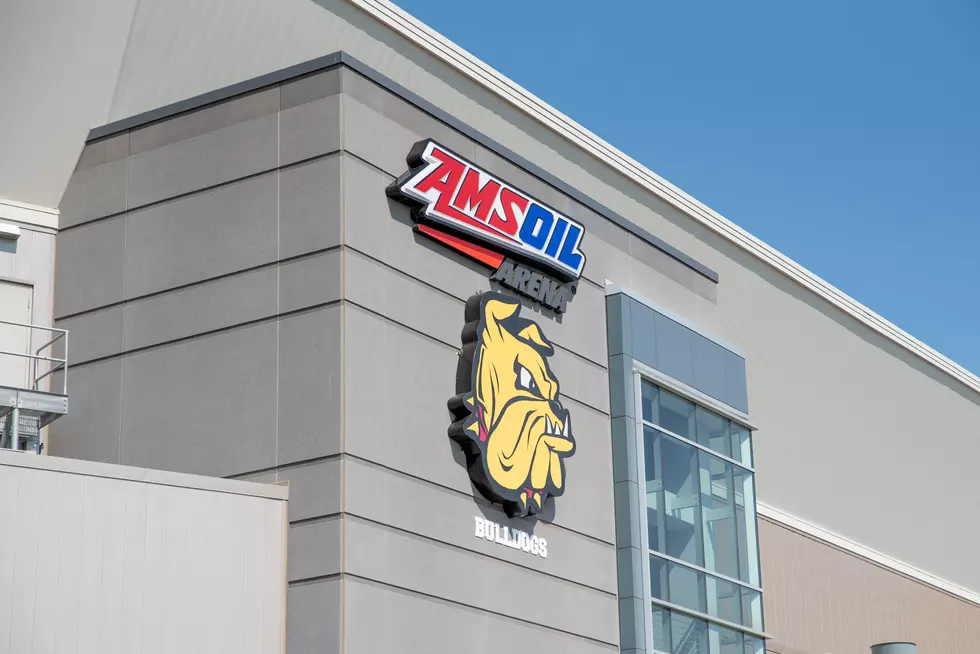 You Can Buy Your Cut Out To Be At AMSOIL Arena For Bulldogs Games
Nick Cooper - TSM Duluth
Fan cut outs have been the new thing this year we've been seeing in stadiums and sporting events across the world. The COVID-19 pandemic will likely limit fan capacities for this hockey season. The Bulldogs have teamed up with Affinity Plus Credit Union to offer fan cut outs for purchase. They say it's part of their plan to keep their home ice advantage at Duluth's AMSOIL Arena.
The cut outs made their debut at the UMD Women's Hockey Games this past weekend. They now are for sale and cost $75. You'll get your cut outs at both men & women bulldog hockey games. Students have a reduced cost of $25 to have their cut outs at AMSOIL.
If you would like to get your cut out at the first men's hockey game at AMSOIL, you need to have your cut out ordered and photo uploaded by December 20. The men's first game at AMSOIL is January 2nd versus St. Cloud State University.
Enter your number to get our free mobile app
Cut outs are placed in sections 116-120. They offer tips on how to get the best photo for a cut out. They warn not to wear the same shirt as the background colors of AMSOIL , as it will make you look like you have a floating head. Also wearing a hat too low will conceal your face. They also suggest that you have a sheet or blanket in the background of your photo and to avoid backlighting. And of course, don't have any private information in the background of the photo. They have a full list of details on photo guidelines and rules on their fan cut out purchasing page.
Which Acts Do Northlanders Want To See Play The Super Bowl?