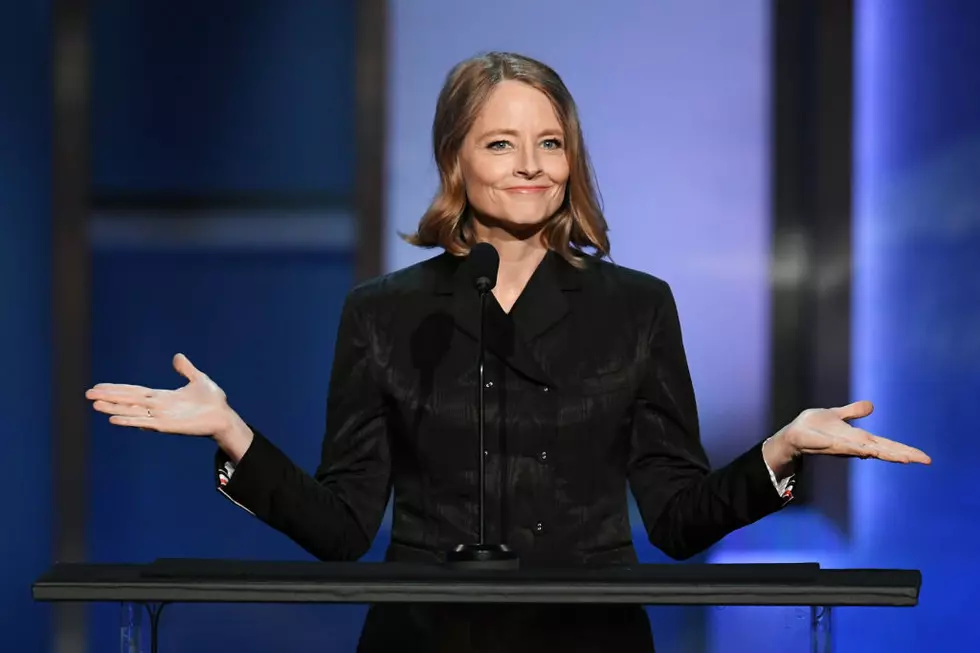 Why Did Jodie Foster Thank Aaron Rodgers In Golden Globes Speech?
Getty Images for Turner
It's been a bizarre year for awards shows with the COVID-19 pandemic forcing most shows to be either virtual or socially distant. Sometimes it works, and sometimes it doesn't. Last night's Golden Globes was kind of a hot mess. There were a lot of technical glitches, but hopefully with vaccines rolling out we can get back to normal awards shows soon.
One of the winners last night was Jodie Foster who won a Golden Globe for her work in the Mauritanian.  Foster then surprised many people by thanking Aaron Rodgers in her acceptance speech. Aaron Rodgers? Yes, the Green Bay Packers quarterback. Here's the story behind it.
Apparently Jodie Foster is a huge Green Bay Packers fan and has been since she was a little kid. She also starred in The Mauritanian with Shailene Woodley. We just recently found out that Rodgers and Woodley are getting married. So Aaron Rodgers knew from Shailene what a big Green Bay Packers fan Foster is, and playfully thanked her in his NFL MVP award acceptance speech earlier this year.
According to Yahoo! Entertainment, Jodie Foster was questioned about it on Jimmy Kimmel and she said that if she won the Golden Globe that she would return the favor. Which, of course she ended up doing last night. Foster says she's never met Aaron Rodgers and she did not set up Shailene & Aaron. There's got to be a meeting coming soon I would imagine. Maybe at the wedding? I think she's earned an invite.
ALSO: Former Minnesota Twins All-Star's Home for Sale - Complete With Brewery