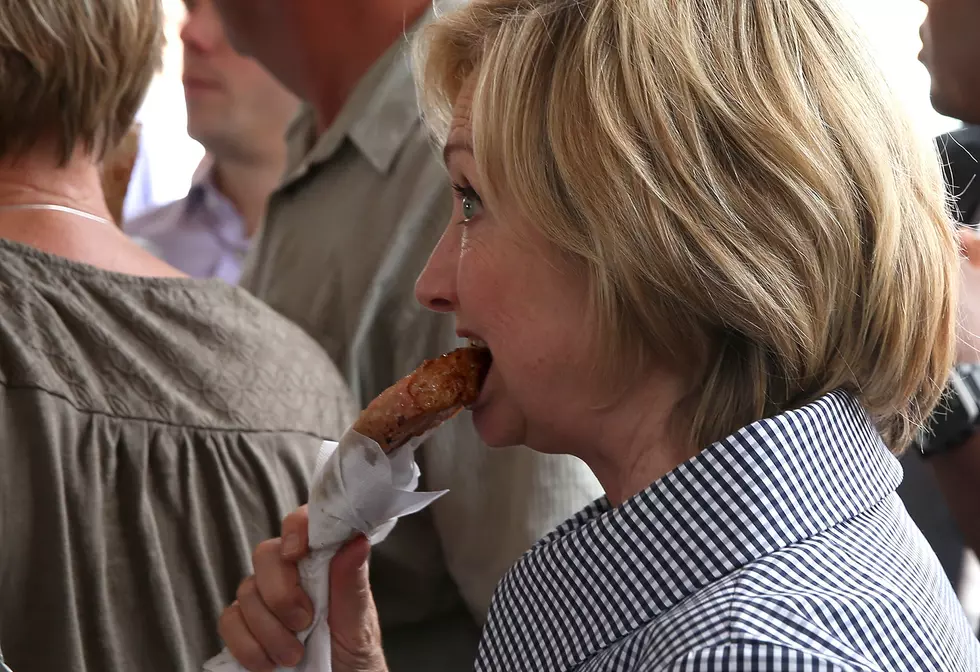 Which 2016 Presidential Candidates Looked Ridiculous Eating At The Iowa State Fair?
Justin Sullivan
In a lot of ways, it's become a prerequisite to running for the highest office in our country: You're required to attend the Iowa State Fair and - more importantly - eat something on a stick.  While it says nothing at all about the qualifications these candidates posses, it somehow makes them more like us.
At the same time, photographers have made it a goal to capture these candidates in all their mid-bite glory - snapping pictures for the daily photo feed that we all love to look at.
All of these characters were recently on parade at the 2015 edition of the Iowa State Fair = which celebrated its 161st exposition - August 12-23.
So who ate it best?  Out of the 19 announced candidates, 14 of them showed up.  Of those 14, photographers caught pictures of ten of them while they were eating.  As for the remaining 4, they snapped additional pics of one of them cooking - but not eating.  And one candidate in particular didn't cook or eat - but that was probably a good thing because he sweated enough that it was dripping off of him.  (I also want to know if they share the same red apron?)
Click below for a non-partisan look at the best (or "worst") of the current candidates at the Iowa State Fair.