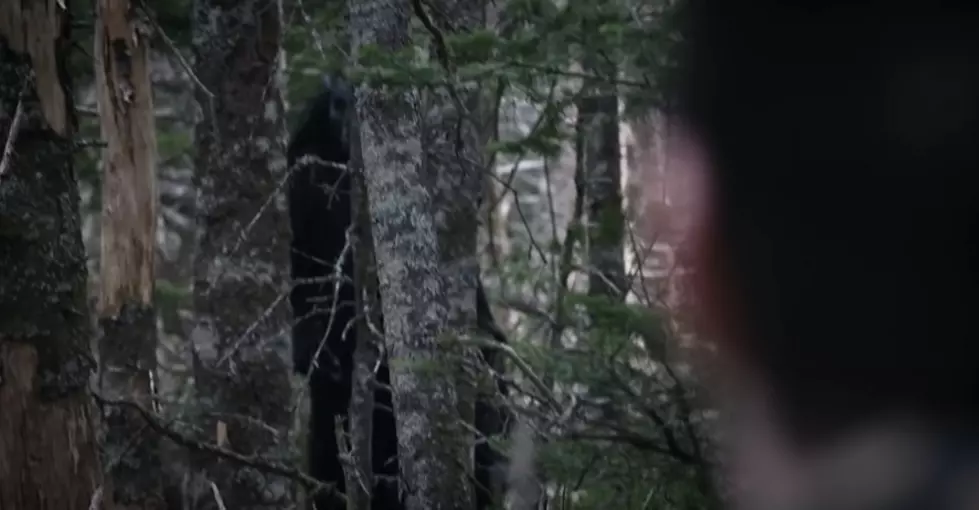 Werewolves In Wisconsin? Man Tells Fantastic Story Of Encountering A 'Dogman' In Woods Near Siren
DMAX via YouTube
Bigfoot, ghosts, haunted forests, and now dogmen? This young man has come forward with his story about encountering what he believes is a dogman in the Wisconsin woods near Siren.
The witness, John is from the Twin Cities metro area in Minnesota. His family had a cabin in the woods near Siren, Wisconsin. He describes growing up in the woods and being very comfortable outdoors from a young age. However, that would all soon change after a scary experience.
He was playing with airsoft guns with his cousin a few years ago when they were kids. They were running around the cabin, when John decided to make use of the camouflage coat he was wearing and run into the woods to try and get an advantage. After playing and running for some time he called a time-out to catch his breath.
It was at that point that he noticed the woods became silent. He knew from his experience in the woods, that this means there is a predator around. In Wisconsin that could be anything like a wolf, bear, coyote, or even a mountain lion. But, according to John what he saw didn't look like any of those things.
He was scanning a clearing with his eyes looking left to right trying to spot what could be out there. He had the feeling of being watched. His eyes locked on a tall figure. He said at first he could notice the white of the canine-like teeth.
John and his cousin ran as fast as they could out of the woods. The creature followed them, almost catching them at times. When they got to the tree line almost back to the cabin, the animal broke off and returned to the thick woods.
They ran to their cabin, and they told their grandparents that they had seen a bear because they know they wouldn't have believed them.
Later, John confessed to his mother that he saw something that was strange and terrifying in the woods. He told his mom it wasn't a bear, and it looked like something more sinister. That's when she told her son she had a similar encounter in the woods years ago.
She was driving her car on a backroad at night when she saw what looked like to be a wolf standing in the middle of the road, only it was twice the size of a wolf.
It looked "evil" and it charged her car. She was able to get away unhurt, but she was shaken up following that.
You can watch the re-enactment from DMAX on YouTube. He seems like a pretty believable witness. There could be a logical explanation. Maybe it was an animal with rabies or mange? Or maybe there are still unknown creatures lurking in the woods of Wisconsin?
If you dig into it, you'll find tons of stories about werewolves or beasts in Wisconsin. One of the oldest stories is the 'Beast Of Bray Road.' It was sighted back in 1936, and in multiple decades since. There actually was a horror movie made about the beast in 2005.
It kind of looks like a low-budget predator, but hey it's based on a true story.
So what do you think? Did these kids just see a deranged bear or sick animal? Lots of people in the comments section believe the testimony and then share their own stories as well. Pretty spooky!
There are a lot of bigfoot sightings in Wisconsin. Maybe these are related? Lots of credible witnesses have reported sightings, and some of them never go back out in the woods after.
States with the most registered hunters
Stacker
analyzed data from the U.S. Fish and Wildlife Service to determine which states have the most registered hunters. Read on to see how your state ranks on Stacker's list.