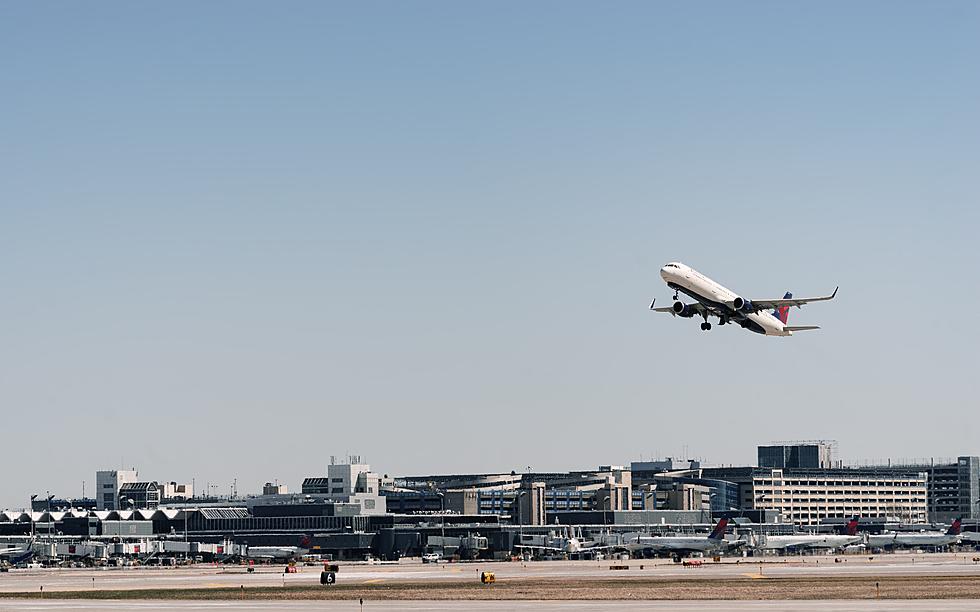 A Facebook post went up of a person witnessing a fight amongst many people at the Minneapolis Airport, with objects being thrown around. You won't believe how this fight ramps up.
The video starts with the fight already in progress and according to KARE 11, the people were from a flight in Orlando that just landed. The video shows many people punching, pulling hair, grabbing clothes, pushing people to the floor, and eventually people grabbing signs, divider poles, and garbage cans and throwing them at each other.
According to KARE 11, Patrick Hogan with the Metropolitan Airports Commission said the fight took place last Friday by Terminal 2 shortly after midnight.
At one point there is a man on the floor being beaten by two women who appear to be losing their hair and/or weaves. The women start kicking and punching the man who can't get up. Then other people get involved to try to stop the fighting and they become part of the fight.
The police are called but when they first arrive, they don't even know how to stop it because the fight has become so violent with garbage and other things people have picked up and started throwing at each other.
You can hear the people that are filming the fight start laughing at the spectacle of it and can't believe it when they see a person just run right into the fight and pull a football move you might see with a football player.
Eventually, the fight just breaks down to people grabbing divider poles, large tables, and everything that isn't bolted down to throw at each other. You can hear the people that are filming make a comment when a large object hits the ground and makes a loud noise.
The part that surprises me is the number of people that are just watching and filming for themselves. I bet if we looked there are many versions of this fight from different angles. KARE 11 reports that multiple Bloomington Police were called to action after airport police were on the scene. The video is still being reviewed by the Bloomington Police Department.
12 Things Minnesotans Do That Seem Weird To Everyone Else
Things That Might Surprise First Time Minnesota Visitors