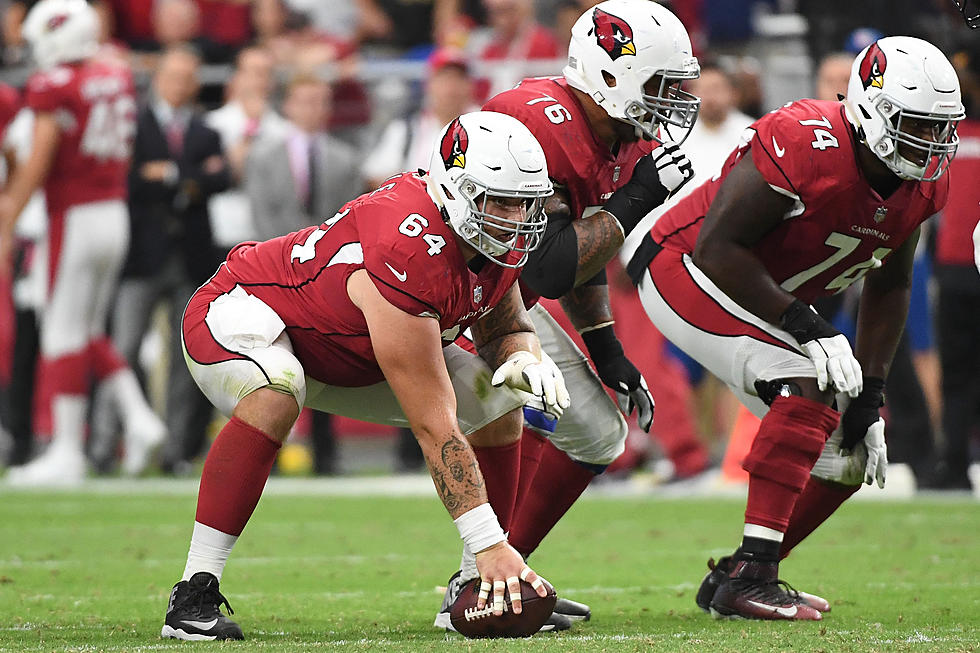 Vikings Make a Trade with the Cardinals for OL Mason Cole
Getty Images
The Minnesota Vikings continue to make moves to try and improve the team.
The team announced today that they have traded a sixth-round pick in the upcoming 2021 NFL Draft to the Arizona Cardinals for offensive lineman Mason Cole. The trade is still pending at this point pending the physical exam.
Cole joined the NFL in 2018 after being drafted as a third-round pick by the Arizona Cardinals and has played 46 career games, 32 of them starts. Cole started 14 games last season as a center with the Cardinals, but he could move to the guard position for the VIkings.
The 6-6, 290+ pound lineman played college football at Michigan and was the first true freshman offensive lineman in the school's history to start a season opener on the offensive line. They were lucky to get him though, as he was highly recruited out of high school, he got 22 scholarship offers from places like Flordia, Clemson, Ohio State, and Alabama.
Cole, who was born in Chicago, Illinois, will turn 25 on Sunday and was married to his wife Madison last year just before the pandemic.
Cole's high school coach Bob Hudson said of him, "He's that guy, as a coach, that you want a whole team of, he does what he's supposed to do. He stays out of trouble. He's not late to meetings. He's not lazy. He's always moving. He's coachable. He can take criticism. He doesn't need praise every play."
NFL Players With Famous Current And Former Wives And Girlfriends