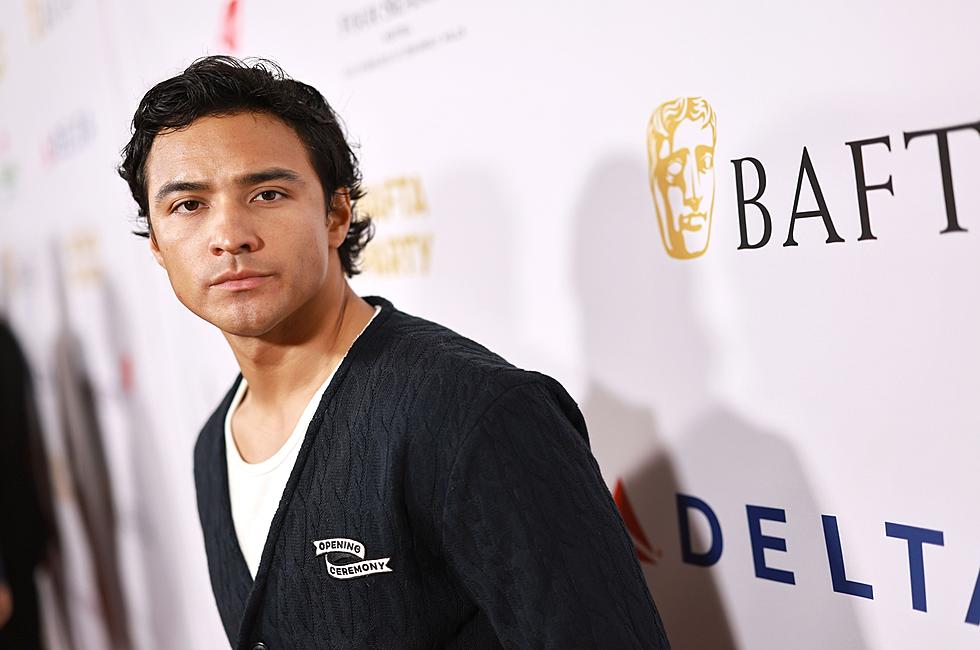 'Twister' Sequel, 'Twisters', To Feature 'Nope' Star Brandon Perea
File Photo by Matt Winkelmeyer/Getty Images for BAFTA
Storm chasers, tornado freaks and assorted weather nerds, rejoice! The sequel to the movie "Twister", called "Twisters" (clever - I see what they did there) is now underway, with filming reported on social media in Oklahoma City in recent days. Can the sequel be as good as the original "Twister" movie, launched in May of 1996 with Bill Paxton and Helen Hunt? I'm keeping an open mind and hoping for a great tale and incredible special effects. Yes, all those tornadoes are computer-generated. Actors and film crews are not actually subjected to real twisters. I just wanted to clear that up.
For the record, the original "Twister" had a budget close to $90 million, and made close to half a billion dollars, worldwide - a massive blockbuster that turned tornado chasing from a wonky scientific endeavor into a dangerous, high-speed, high-risk sport that now turns out hundreds, even thousands of professional and amateur tornado chasers during large outbreaks. Some even say things have gotten out of control with a "rush hour" of chasers on muddy country roads, all armed with Doppler radar and cameras - trying to get their own magical "money shot".
Reliable information is hard to come by, but Variety reports: "The film, from Universal Pictures, Warner Bros. and Amblin Entertainment, is described as a "new chapter" of the 1996 movie, which followed a team of storm chasers as they hunted down the most powerful tornado in decades."
In addition to a starring role for Perea, Daisy Edgar-Jones, Glen Powell, and Anthony Ramos are set to be in the flick, according to reliable sources. "Twisters", the sequel, is scheduled to be in theaters on July 19, 2024, according to Universal Pictures. For the record, "Twister" star Bill Paxton died of a stroke in 2017, and apparently Helen Hunt will not be involved. Bummer.
OK, so my film career isn't working out so well. The check above is the latest biannual payment from my impossibly-brief appearance in the original "Twister". It's a riveting control room scene with weather nerds guiding tornado chasers to their intended targets, and I blurt out "Hey Bryce, you better come here and take a look at this!"
Some say it's the highlight of the movie. OK, only I say that, and if you sneeze, blink or reach for the popcorn you'll miss my feeble attempt at acting. And no, I haven't gotten a call from the producers of "Twisters". Oh well - it was nice while it lasted.
Sequels are rarely as good as the original, although there are notable exceptions "Top Gun: Maverick" comes to mind. I hope "Twisters" tells a good story with a compelling plot line and great acting. And it doesn't take itself too seriously
And a few harrowing, digitally-created close encounters of the tornadic kind, of course.
The Ten Most Tornado-Prone Counties in America
When it comes to the topic of tornadoes, Oklahoma is universally known around the world for producing some of the biggest, including the last F6 ever measured... but it'd probably surprise most Okies that the Sooner State doesn't even crack the top five of the most tornado-prone counties in America.