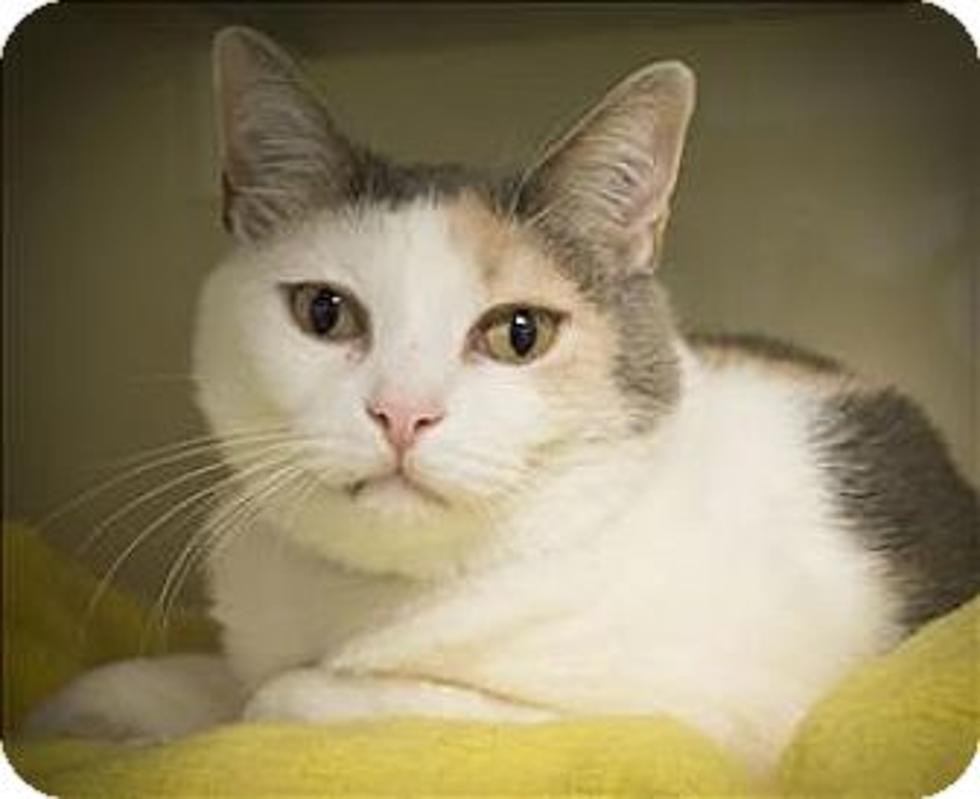 This Flower Is A Cat, Say The Name 5 Times Fast, Chrysanthemum
animal allies submitted
Our new guy Daryl called to talk about the Pet Of The Week from Animal Allies. Both he and I had trouble saying the name. Chrysanthemum, uh huh, I couldn't do it, let alone say it in a sentence.
Chrysanthemum is a beautiful muted calico girl who is 6 years old. She is a Manx breed of cat so she doesn't have a tail! She came to us from a previous home and is ready to find a new, loving home to call her own. If you're looking for a calm, friendly cat that likes lots of attention, look no further! Chrysanthemum has been spayed, microchipped and vaccinated. If you are interested in adoption, please visit Animal Allies at 4006 Airport Road in Duluth or give us a call at 218-722-2110 for more information.
PERSONAL ASSISTANT (ORANGE): You're working on the computer? Let me press the keys. Reading the paper? I'll hold the pages down for you. Watching TV? I'll just plop in your lap so you can pet me. I love an orderly household, don't you? I'll help you with all your chores, and I'll help you relax when we're done. You'll wonder how you ever managed without me.
Chrysanthemum's Quick Facts
Primary Color: Muted Calico