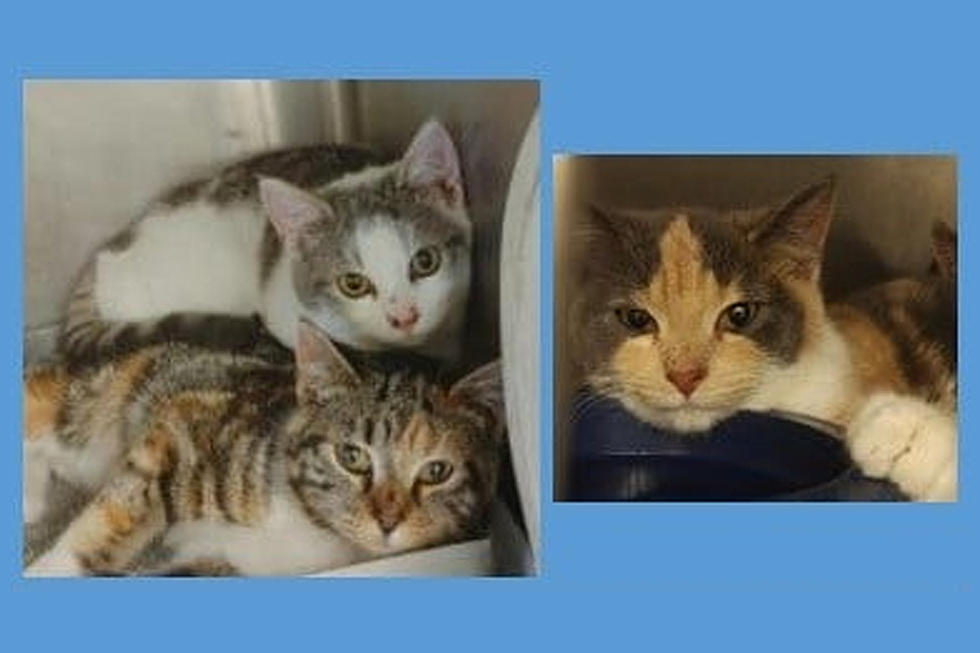 A Horrible Person In Wisconsin Tossed A Mother Cat And Kittens Out Of Their Car Into The Snow
Photo: Sauk County Humane Society
According to the Sauk County Wisconsin Humane Society Facebook Page on January 22 they received a phone call at 10:00pm a witness said that they saw a car slow down in front of their house around 9:00pm, opening the car door throwing a mom and her kittens out into the snow. Temperatures at the time were hovering around zero degrees.
People from the Humane Society went out to the residence and were able to find three of the terrified kittens, but were not able to find the mother cat or one of the kittens. I am not trying to shame the witness in any way, but if I would see something like that I would have run outside to try and get information about the vehicle and grab a box or laundry basket to grab the mom cat and kittens right away. These poor kittens were outside for an hour before the witness even called this in and were still outside when the Humane Society went to go rescue them.
Animal Abandonment in Wisconsin is a crime! The Humane Society reminded people that they are available 24/7 to pick up or take an animal any time of the day or night. They are offering a $5,000 reward for any information that leads to the arrest and conviction of the person or persons who are responsible for this.
Being someone who has pets I understand the time, energy, and expense that having them can take. A story like this stresses how important it is to spay and neuter your pets. If you are not planning on breeding your dog or cats many places offer discounted spay and neuter programs to assist you. If you feel overwhelmed with having a pet or can no longer care for them the right thing to do is surrender them to a facility in your area. Dumping off an animal is never ok and incredibly cruel.
In the Northland we have a variety of places that would be willing to take your pet and do their best to rehome them: Some of the facilities are as follows:
Animal Allies: 4006 Airport Road, Duluth, MN
Humane Society of Douglas County: 138 Moccasin Mike Road, Superior, Wisconsin
Lake County Human Society: 415 20th Avenue, Two Harbors, Minnesota
All animals from these shelters are spayed or neutered and microchipped. If you are looking for a cat or dog to adopt please stop by these shelters first. Adopt don't shop!
Ten Things You Can Do To Protect Your Dog In Cold Weather
The cold weather can take it's toll on your four legged friend, these tips will help ensure they stay happy and healthy
Items You Will Need For A Small Dog