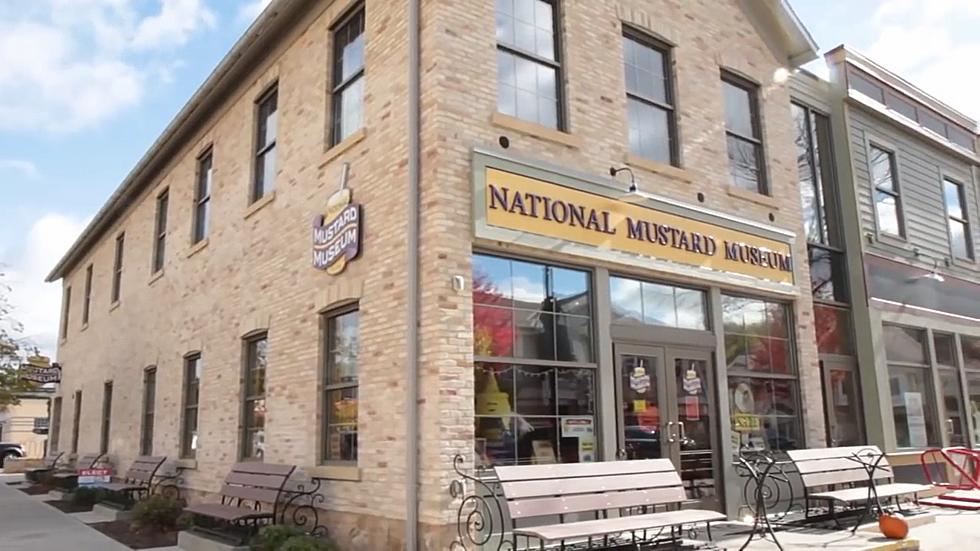 The National Museum Of Mustard In Wisconsin Takes A Stand Against Putin & Russia
National Mustard Museum via YouTube
Earlier this month, we found out a Wisconsin brewery created a "Putin is a Dick" label for a crowler, giving a portion of the proceeds to Ukraine. Now, another place in Wisconsin is taking a stand against Putin, the National Museum of Mustard.
Yes, you read that right. There really is a Museum of Mustard and it is located in Middleton, Wisconsin. Dubbed as "America's favorite condiment museum", it is home to the world's largest collection of mustards and mustard memorabilia.
Legend has it that in 1986 founder & curator of the National Mustard Museum, Barry Levenson found himself in a grocery store when he passed the mustards and heard a voice say "if you collect us, they will come." In 1992, Barry left his job as  an Assistant Attorney General in the state of Wisconsin and opened one of Wisconsin's most popular attractions, the Mustard Museum.
The museum has over 6,090 mustards from all 50 states and more than 70 countries. They also have a store that you can buy mustards online and something called Poupon U. Where you earn a degree from Poupon U for less than $10. They even have a Campus Bookstore, fight songs and rally chants including:
Who needs Harvard, who needs Yale?
At POUPON U, you'll never fail!
Stanford, Princeton? Big mistake!
POUPON U's a piece of cake.
So how exactly is the Museum taking a stand against Putin? Where the Russian mustards are normally displayed, now has a sign that says:
The Museum is located at 7477 Hubbard Ave, Middleton WI 53562. They are open 5 days a week from Thursday - Monday and can find their hours here, and there is even a tasting bar. You can check out a video of the Museum below:
Check out food that the "Badger State" is known for:
Foods Wisconsin Is Known For
10 Words & Phrases You Will Only Hear In Minnesota And Wisconsin