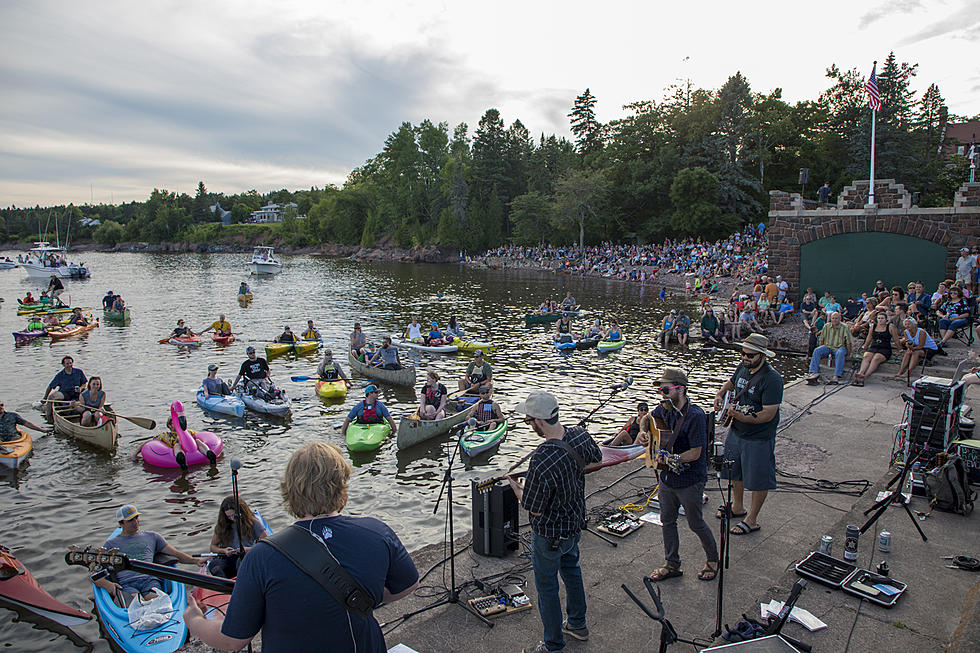 The Free Concerts On The Pier Are Back At Glensheen
Photo: Glensheen
Let the music play on the beautiful shores of Glensheen Mansion. Starting Wednesday July 7 from 5-8p you and your friends and family will be able to enjoy a free Concert on the Pier. These concerts will be every Wednesday night through August. In years  past people come by kayak, bike, car or walk to attend the concerts. Local musicians play on the end of Glensheen's 100-ft pier that juts out into Lake Superior with people watching and listening from the water and the shore.
This event draws huge crowds and parking can be an issue, staff at Glensheen ask that if parking on London road be courteous to their neighbors since the parking lot fills up pretty quickly.  Onsite kayak launching available ONLY through Day Tripper of Duluth⁠, otherwise you need to launch your kayak at a different location and paddle to Glensheen. Outside food is allowed but not large coolers or glass or outside alcohol. Service Animals are welcome.
Different food trucks will be onsite each week including  Oasis Del Norte, UpDawg, Mama Roots, Auntie M's, The Rambler, and more! Catering by Bellisios will provide local beer, wine, cocktails, and non-alcoholic options available for purchase.⁠ Love Creamery ice cream will also be available for purchase.⁠
Here is the music lineup:
7/7/21 Lanue (indie folk – Sarah Kruger project)
7/14/21 Seyi Stories (spoken word, hip hop, R&B)
7/21/21 Charlie Parr (folk, Americana, blues)
7/28/21 Sugar On The Roof (bluegrass, alt-country, folk)
8/4/21  Lyla Abukhodair (pop, indie rock)
8/11/21 Alan Sparhawk (rock, blues)
8/18/21 AfroGeode (neo-soul, R&B, spoken word) & JayGee (hip hop, spoken word)
8/25/21 Gaelynn Lea (folk, indie)
Minnesota Musicians Who Have Made An Impact
10 Songs That Make Northlanders Happy