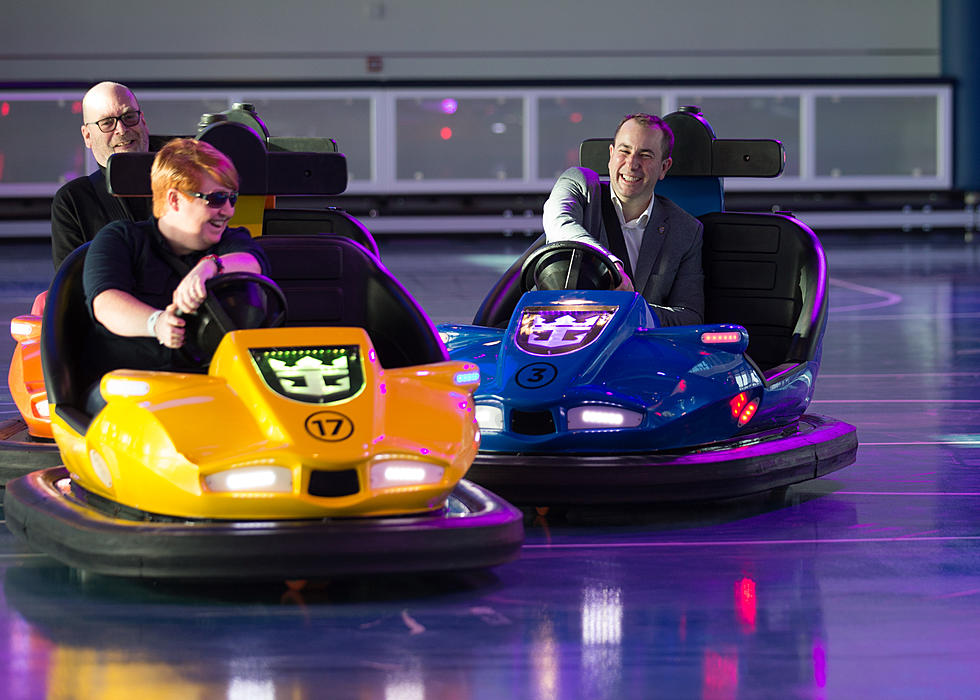 The City Of Virginia, Minnesota Offers Some Unique Winter Fun With Ice Bumper Cars
Photo by Matt Cardy/Getty Images
A company in Colorado may have just come up with the next big thing for a fun activity for most ages that you conduct on ice. They are special ice bumper cars!  The company called IBC (Ice Bumper Cars) International was founded by an employee of an ice arena in Steamboat Springs, Colorado.
His name is Mike Farney and back in 2017 he discovered old amusement park ride bumper cars and decided to modify them to be used on ice. He spent the better part of that year traveling the country to find parts to put these machines to work. According to the company: "Unlike the more traditional bumper car, the ice bumper car experience is very fluid because the slippery surface allows for the cars to bump and slide."
According to the Mesabi Tribune, the city of Virginia is proud to say they are the only place in the state of Minnesota that offers the chance to ride these unique cars. In fact, they are one of only 27 locations worldwide that have these unique electric cars available to the public. Check out the pictures here!
These Ice Bumper cars are available to ride at The Iron Trail Motors Event Center (ITMEC) in Virginia. As of right now, the event center has a total of 12 cars available to ride and the Bump-N-Skate is held from 9 a.m. to noon every Sunday, with public skating on half the arena ice and bumper cars on the other. The cost is $10 for 15 minutes using the bumper cars. With a price like that these cars could pay for themselves in a short time!
Also, children must be at least 42 inches tall and 6 years old + to operate a vehicle. Children ages 3 to 5 can ride with another driver. Drivers and passengers must wear seat belts, and helmets are also available. These absolutely should be offered in Duluth at the DECC or Duluth Heritage Sports Center, they would be a huge hit! But for now, a road trip to Virginia is in order to have some winter fun in a unique way that I would be all for!
10 Reasons You Should Love Winter In The Northland
Things Northlanders Know About Winter