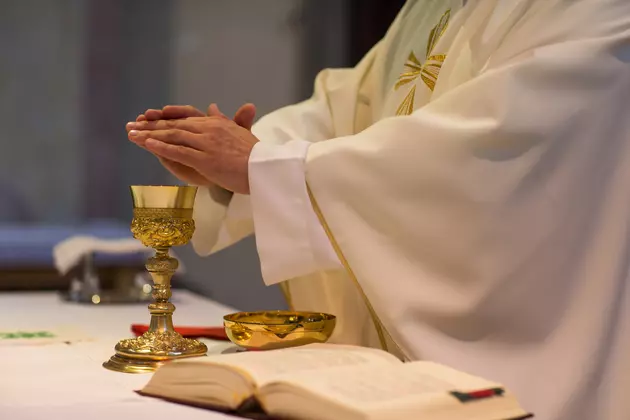 Sunday Dispensation Lifted By Wisconsin Bishops
ViktorCap
Labor Day Weekend brings with it the usual changes - in weather, temperature, season, and - for Wisconsin Catholics - a return to Mass.  The Wisconsin Catholic Conference announced the lift of the Sunday dispensation for the five diocese across the state - effective September 2020.  For health and safety reasons, the dispensation had been in place since the beginning of the shutdown that happened in conjunction with the COVID-19 Pandemic.
While the dispensation was in place, Wisconsin Catholics weren't subject to the requirement (Sunday Obligation) to attend Sunday Mass.  The move was brought about as churches were closed to the public to comply with mandates issued by the Governor of Wisconsin in mid-March; if Wisconsin Catholics weren't allowed to attend Mass, this dispensation accommodated that. Most Catholic churches found ways to stream their Mass and invited those who were watching to participate in a An Act Of Spiritual Communion Prayer in lieu of receiving a physical host.
The announcement made on August 31 by the Wisconsin Catholic Conference offers a blanket removal of the dispensation, but allows for the action and intent of each individual diocese.  According to the Catholic News Agency:
Despite the restored obligation, not everyone will be required to go to Mass, and who is still exempt from the obligation will be up to the individual dioceses. The dioceses will separately announce when they have lifted the dispensation, said the release, and the dioceses will clarify in these proclamations who is not required to attend Mass.
Sunday Obligation is defined by the Catechism of the Catholic Church as follows:  "The Sunday Eucharist is the foundation and confirmation of all Christian practice. For this reason, the faithful are obliged to participate in the Eucharist on days of obligation, unless excused for a serious reason (for example, illness, the care of infants) or dispensed by their own pastor.  Failure to do so, without a "serious reason," is considered to be a mortal sin."
Enter your number to get our free mobile app
How to Sew a Face Mask