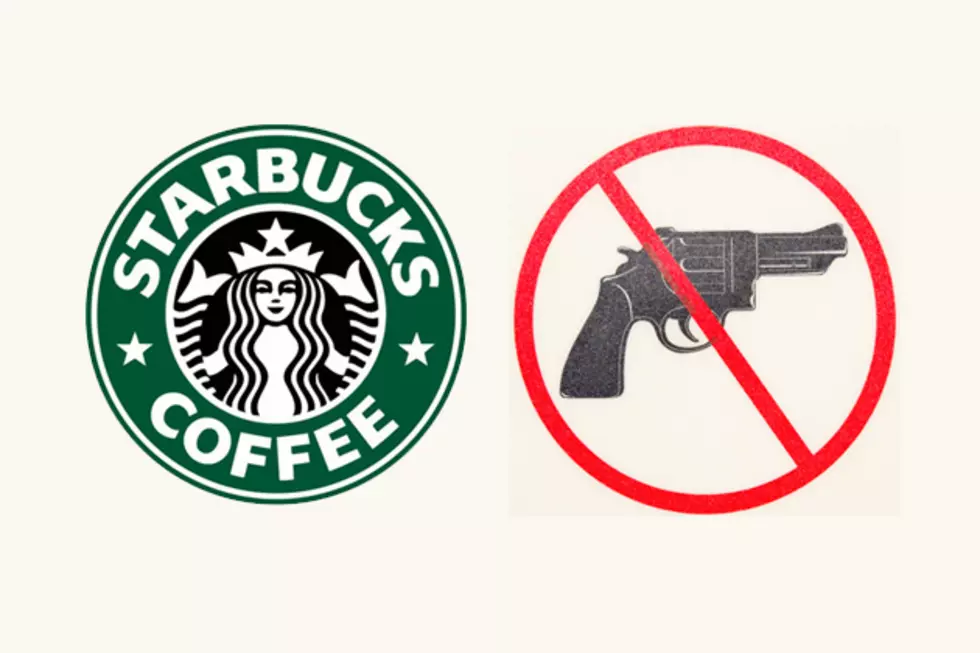 Starbucks Asks Customers Not to Bring Guns Into Stores Anymore
Starbucks, iStock
You may have to leave your Glock in the car when you pick up your next Frappuccino.
In a policy shift, Starbucks will now ask its customers not to bring firearms inside its stores, but the company is not going to ask its workers to enforce the rule.
The push and pull of the gun-rights-vs.-gun-safety battle has reached Seattle's dominant coffee chain. There does not appear to be any direct connection to Monday's shocking tragedy at the Washington Navy Yard, where Aaron Alexis shot and killed 12 people, but the rash of mass shootings across the country in the last few years was at least partly a factor in Starbucks' decision.
In August, gun-rights advocates had scheduled a "Starbucks Appreciation Day," in which they planned to bring their weapons into a Starbucks in Newtown, Connecticut, the town where Adam Lanza murdered 26 people at Sandy Hook Elementary School last December. The store closed for business that day rather than permit the event. These "Starbucks Appreciation Days" have become more and more frequent, one of the main drivers of Starbucks CEO Howard Schultz's decision to ask customers to leave their guns outside.
Schultz was careful to note that this policy is not an outright ban on guns. "We will not ask you to leave" if you do bring a firearm inside a Starbucks, he said, adding that his workers will still serve those who are carrying guns. As for the "Starbucks Appreciation Days," he was very direct about the company's stance: "To be clear: we do not want these events in our stores."
Starbucks will publish an open letter in numerous major newspapers on Thursday explaining its decision and that it had been "thrust unwillingly" into the national gun-rights debate.