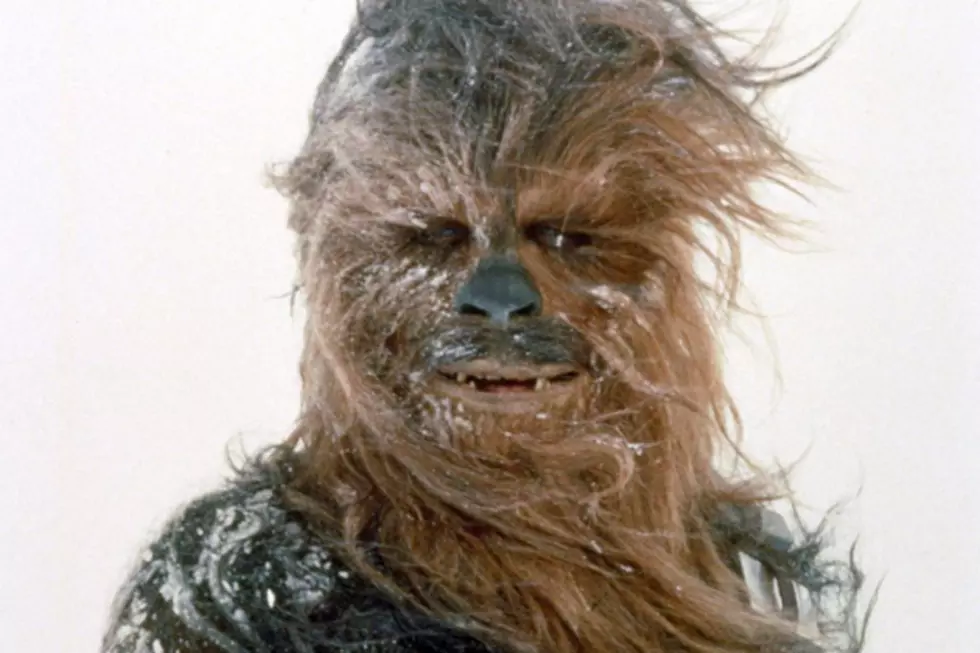 'Star Wars: Episode 7′: First Look at Chewbacca From the Set
LucasFilm
Since Lucasfilm unveiled the cast of 'Star Wars: Episode 7' last week as they commenced with the first table read -- how do we put this bluntly? -- we've pretty much been taking anything we can get from the film. While Sunday's Star Wars Day was in full swing (and May the 4th still be with you always), Lucasfilm unveiled our first look at Peter Mayhew back in costume as Chewbacca.
Standing next to Disney CEO Bob Iger in a selfie on the official Star Wars Instagram, Chewie looked, well, like Chewie! This should come as at least some sort of relief to haters of J.J. Abrams, believing the former 'Star Trek' helmer to be directing this new trilogy of films into the jaws of the Sarlacc. Well, Chewie's the same old Chewie that we know and love.
While Lucasfilm didn't outright say the person underneath the costume was Mayhew, we know that J.J. Abrams and Lawrence Kasdan were still in London during Star Wars Day (the time the photo was released) working on the script, and with filming to commence shortly, it's more than likely Mayhew (and the other cast members) are getting some additional work done.
The seven-feet-three-inches-tall Mayhew famously portrayed Chewbacca, Han Solo's (Harrison Ford's) Wookie sidekick in all three of the original 'Star Wars' films, in addition to a brief appearance in 'Star Wars: Episode 3.' Prior to the casting announcement for 'Episode 7,' Mayhew's return was questionable, given the actor's double-knee replacement surgery forced him to rely on a wheelchair for some time. However, Mayhew was confident in his return and couldn't wait to portray the character again.
'Star Wars: Episode 7' will also return Mark Hamill, Carrie Fisher, Harrison Ford, Kenny Baker and Anthony Daniels as Luke Skywalker, Princess Leia, Han Solo, R2-D2 and C-3PO, in addition to a crop of actors new to the franchise -- John Boyega, Adam Driver, Daisy Ridley, Dohmnall Gleeson, Oscar Isaac, Max Von Sydow and Andy Serkis.
'Star Wars: Epiosde 7' will drop into theaters on December 18, 2015.