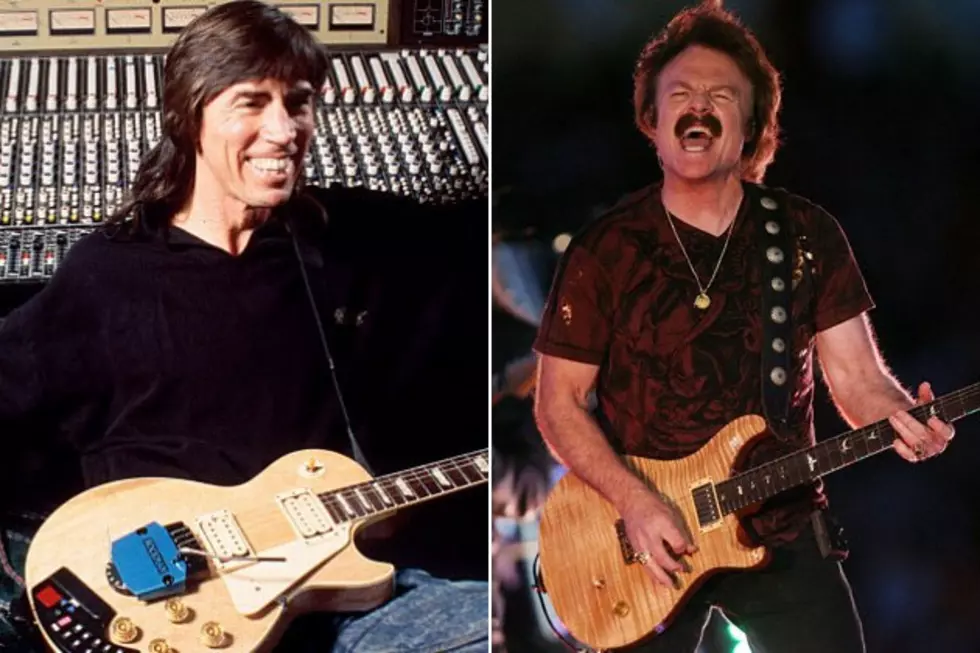 Boston and the Doobie Brothers Team Up for Summer Dates
Gary Pihl, BandBoston.com / Doug Benc, Getty Images
This year's tours come during a period of renewed recording activity for both bands. While the Doobies have teamed up with an array of current country stars for an album of re-recorded hits that's scheduled to be released later this year, Boston recently released its sixth studio LP, 'Life, Love & Hope.' During a recent conversation with Ultimate Classic Rock, Boston founder Tom Scholz promised fans a mixture of new songs and classic hits in Boston's set, saying, "We're playing some of the new songs and we're also changing up a few of the songs in the set with ones that have been requested over the years. So we're very excited about it. We've already had our first rehearsals and they went super-well. You know, we don't get out much, so when we get the chance, this is a big deal to us."
Boston and the Doobie Brothers 2014 Tour Dates
6/17 - The Woodlands, Texas
6/18 - Allen, Texas
6/21 - Chicago, Ill.
8/02 - Mountain View, Calif.
8/03 - Stateline, Nev.
8/05 - West Valley City, Utah
8/09 - Sparta, Wis.