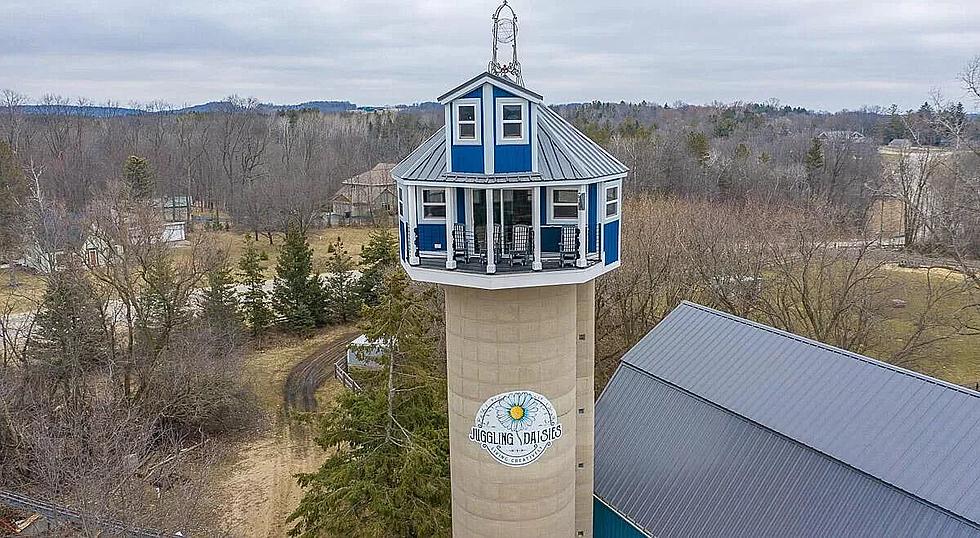 Wisconsin Home For Sale Has Epic Silo Guest House
WIREX MLS, MLS#: 1786334
This takes sky-high to a whole new level! A Wisconsin home for sale has a guest house loft area like none other.
There have been many strange real estate postings lately. For instance, I recently learned about a real estate listing for a mini castle home in Wisconsin. While it obviously isn't a real castle, the outside looks like one AND the inside has all the features you'd ever want in a castle as well.
Another Wisconsin real estate listing also made jaws everywhere drop for a different reason! A house for sale is a cave-like mansion with windows and rock walls and everything in between. It is strange but also kind of awesome.
Now, there is another jaw-dropping home to add to the list of Wisconsin homes for sale! This home isn't making headlines for its unusual decor but rather has people everywhere in awe for one reason: the silo.
This guest home, if you want to call it that, comes with a house for sale in West Bend, Wisconsin. The home itself is absolutely stunning with six bedrooms and seven bathrooms. It is gorgeous from start to finish.
The home also sits on about twenty-seven acres of land, which means there are other buildings and properties on the area, including a hobby farm and a large garage structure. There is also another piece of property on the land: a silo.
While it isn't unusual for a farm or large property of land to have a silo, it is what the former owners did with this silo that is mind-blowing! They built a cute little mini home right on top. It matches the vibe and structural style of the real home, too.
Once you've climbed all those stairs to the top, you will be rewarded with an amazing view and windows for days. There is also a vaulted ceiling and really nice decor that matches that of the main home.
It looks like you can even climb one level further to really take in the view. If you are afraid of heights, you may want to sit this one out! I have never seen a silo like this before and it is pretty cool. The mind behind this definitely didn't spare one detail.
By the way, the hobby farm is called Juggling Daisies if you're curious what the sign on the silo means. The hobby farm comes with the home, according to the real estate listing. It's for sale for just under five million dollars.
I'm obsessed! Take a tour of the amazing silo guest home below:
Wisconsin Home For Sale Has Epic Sky High Silo Guest House
Live Like Royals In This Mini Castle For Sale In Wisconsin