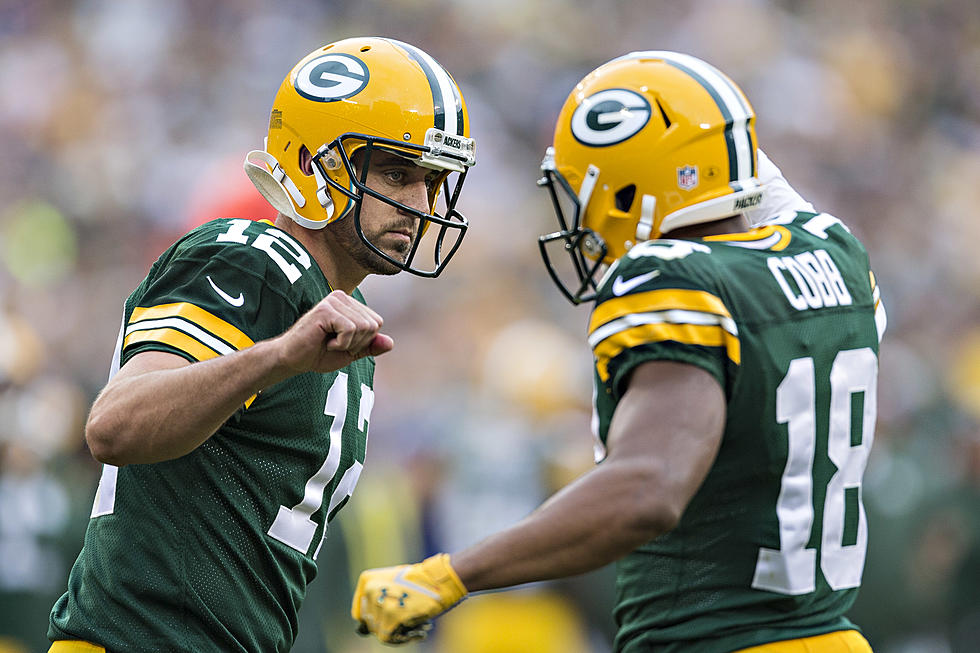 Randall Cobb Announces He Is Returning To The Green Bay Packers
Getty Images
With Aaron Rodgers ending his tumultuous holdout with the Green Bay Packers, appearing in Green Bay earlier this week ahead of training camp, the team is looking to solidify a potential Super Bowl run this season.
The team is hoping to work out the situation with Davante Adams, but is adding another offensive weapon to the roster for Rodgers.
Former Green Bay wide receiver Randall Cobb announced on social media Wednesday morning that he is "coming home", sharing a photo of himself in a Packers uniform.
The move is part of a trade between the Packers and the Houston Texans, which is where Cobb played last season. While terms of the trade had not been released as of the time of Cobb's announcement, news was shared later in the day shedding light on that.
Tom Pelissero shared Wednesday afternoon that Green Bay would send a 2022 6th round draft pick to Houston in order to receive Cobb. It was reported yesterday that the Packers were negotiating with the Texans about how much of Cobb's fully-guaranteed $8.25 million 2021 salary Houston would pay as part of the deal. Pelissero reported that they are expected to pay $3 million of that guaranteed money.
Pro Football Talk reports Aaron Rodgers has been lobbying for the team to bring Cobb back to Green Bay. Rodgers has expressed frustrations about the team's handling of managing the wide receiver position, offering him limited options to target on the field.
Cobb was drafted by the Packers in the second round of the 2011 NFL Draft, playing from 2011 through 2018 in Green Bay. During his time with the team, averaging 690.5 yards per season and about 5 touchdowns per season. His big year with the team was in 2014, when he amassed 1,287 yards and 12 touchdowns and earned a Pro Bowl appearance.
In his last year with the Packers, Cobb suffered a hamstring injury that sidelined him for a sizable portion of the 2018 season. In the following offseason, the Dallas Cowboys scooped him up on a one-year deal, where he put up 828 yards and 3 touchdowns in 2019. The Houston Texans then signed Cobb to a 3-year deal heading into the 2020 season, where he notched 441 yards and 3 touchdowns in 10 games for the Texans.
While it isn't likely Cobb will reach numbers in Green Bay like he did in 2014, the 30 year old does add another dynamic to an offense that thrives on having several capable targets for their star quarterback.
6 Best Green Bay Packers Quarterbacks
Green Bay Packers 2021 Opponents